Tribute to Martin Laizans 1955-2020
By Andrew Robinson
This tribute was originally read out to chess club members on 9 September 2020 prior to a minute silence which preceded the commencement of play. It is reproduced here with slight editing.
Many of you gathered here today to play chess tonight will have heard the sad news during the week of the death of our club member Martin Laizans, who participated in the first round of tonight's tournament until ill health forced him to withdraw. Yes, he was here just four week ago.
Many of us who have been coming to the club for a while would have been unaware that Martin was sick for more than 12 months. Martin was such an optimistic person and he gave the impression that his illness was a minor inconvenience, soon to be conquered. He was still his wonderful self just a few short weeks ago when we last saw him at the chess club. It's hard to believe he won't be coming to chess anymore.
Martin joined our chess club ten years ago and has been a regular attendee ever since. He has since been an outstanding member of our chess club, ever ready with an anecdote, or a critical appraisal of his latest game, whether a win or a loss.
We knew when Martin was coming to chess, the clearing of his throat alerting us to his approach. He would then come with his Chinese takeaway -- which he swore was the best in the world -- and wolf this down during his opening moves.
I know that everyone at our club enjoyed playing chess with Martin, listening to his chess analysis -- he was always very sure of himself, even if he had lost the game. I think Martin's most famous chess quote was the one he used when he was going home after a loss: "I'll just go home now and kick the cat". I mentioned this recently to his wife Lyn and she said this was a typical 'Martinisms', a term used to describe an innovative way of putting things peculiar only to Martin. He was also known for being very generous in resigning in a position he thought was lost, and would never plough on hoping his opponent would blunder and allow him back in the game. Martin once took this to extreme lengths and achieved a club record for the shortest game, resigning after only four moves!
It was also great fun listening to Martin's stories at the end of a chess night, sometimes about chess, but often about his life outside chess. His stories were always interesting and always fair -- about well-known figures in politics and the corporate sector -- and given with an insider's perspective, someone who knew how the world worked.
I'd have to say if I had to nominate the most extrovert member of our chess club, it would be Martin! Which also contributed to his uniqueness.
Here are some of the things others at the club have said about Martin:
What a character! I will certainly be feeling his absence. I felt we had much in the way of good chess yet to play, and good conversation to banter.
-- Mark Pendrith
I think (re-)naming the Swiss is a good idea. Martin loved swiss. You could tell by his voice inflection when talking about it, even when complaining about it!
-- Tony Morris
Yes, the club committee has this week decided to rename the 5-week Swiss tournament held in November in Martin's honour.
Please be part of this tournament to perpetuate Martin's memory.
Photos of Martin Laizans in action at The Gap Chess Club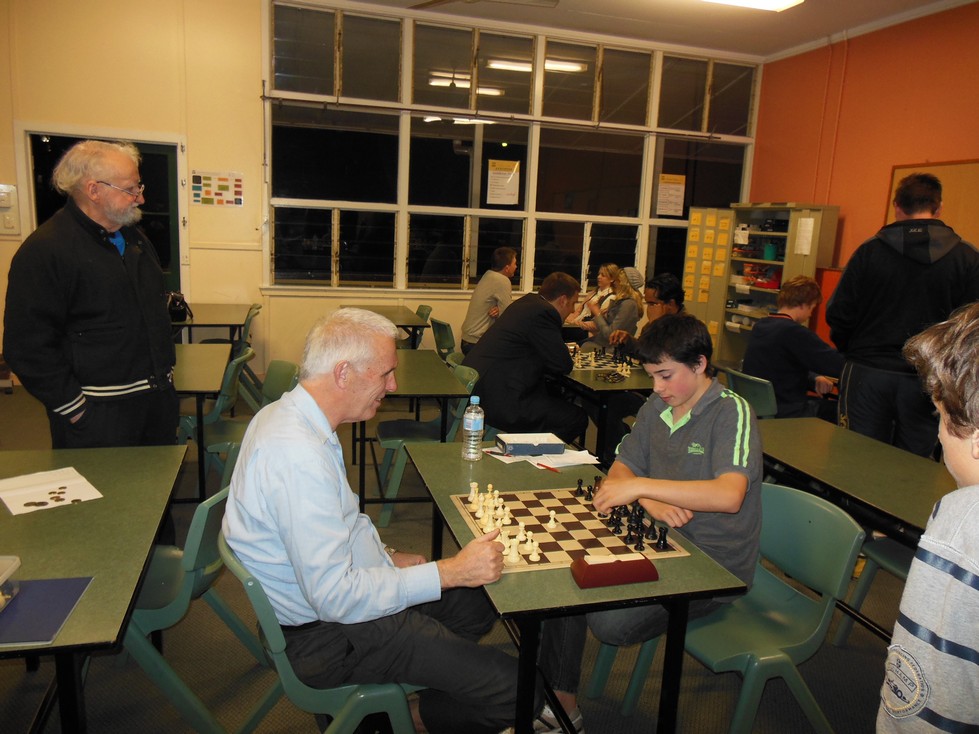 Martin playing a friendly game with Marcus Porter after a match with Bullwinkle Chess Club -- 15 June 2012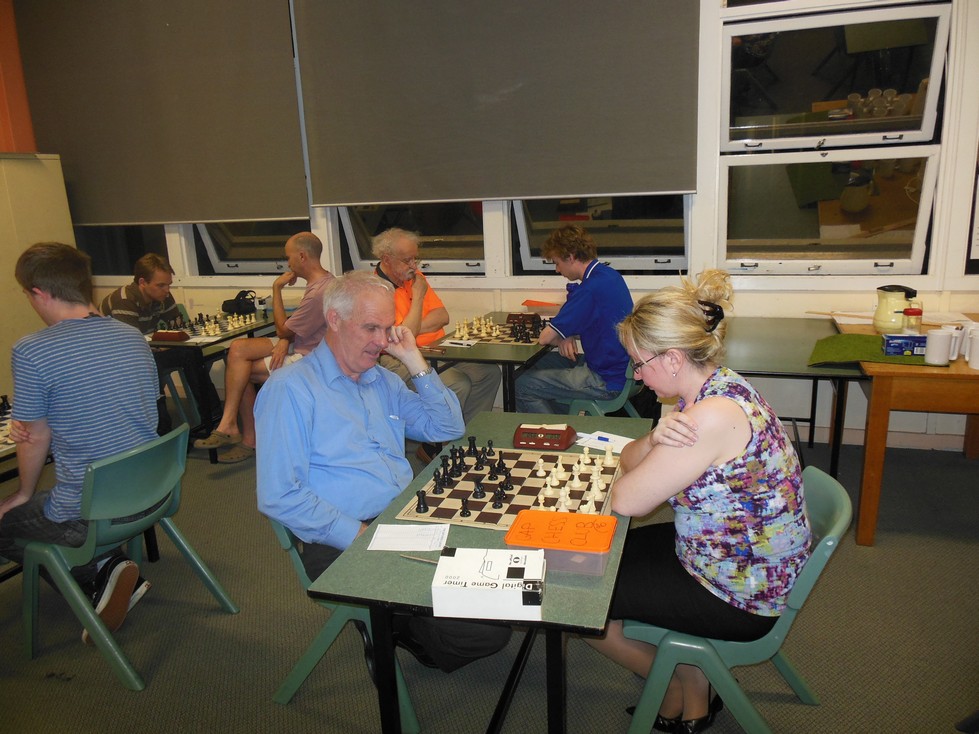 Martin playing Regina Edwards in an interclub match with Bullwinkle Chess Club -- 30 November 2012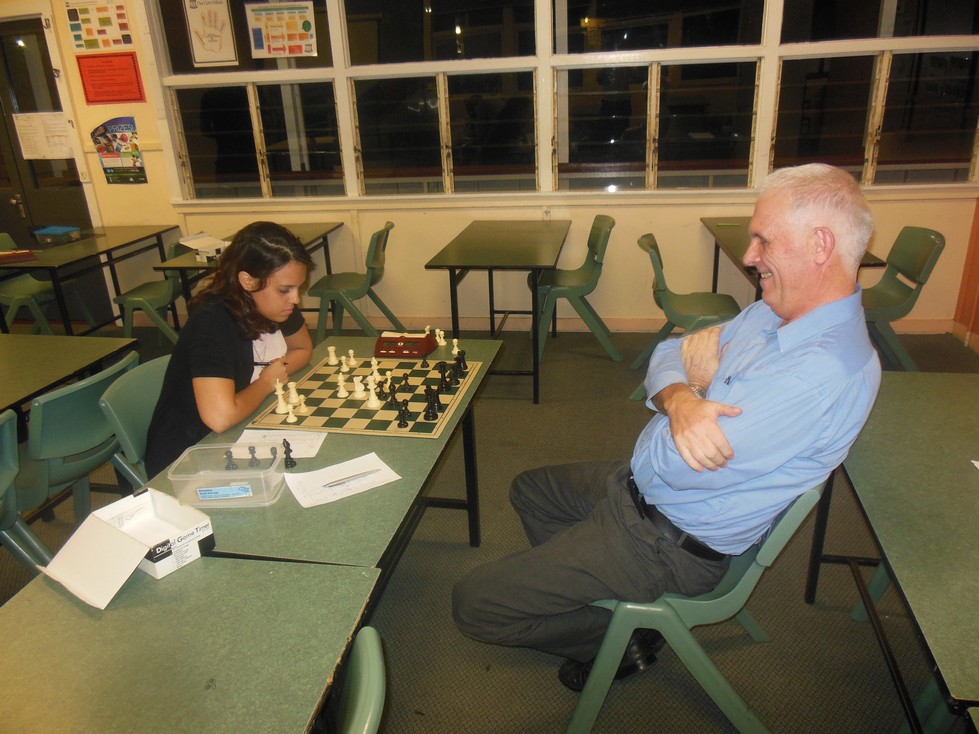 Martin looking assured against Kieran Lyons -- 21 March 2014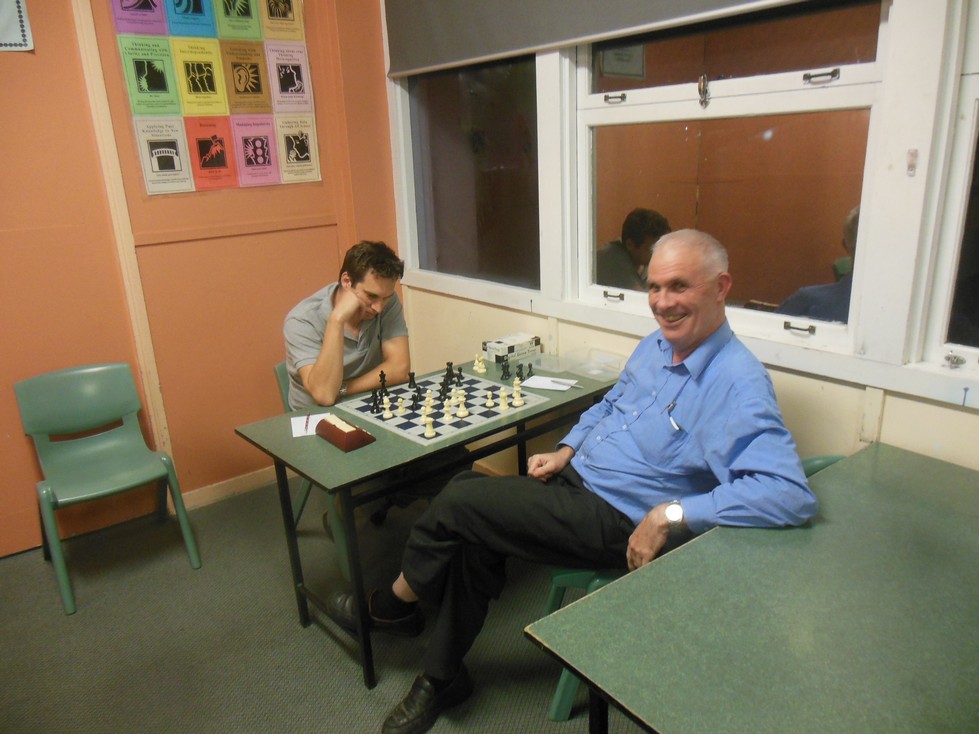 Martin vs. John Ryland (13 June 2014), confident enough to pose for the photo. Then, towards the end _ _ _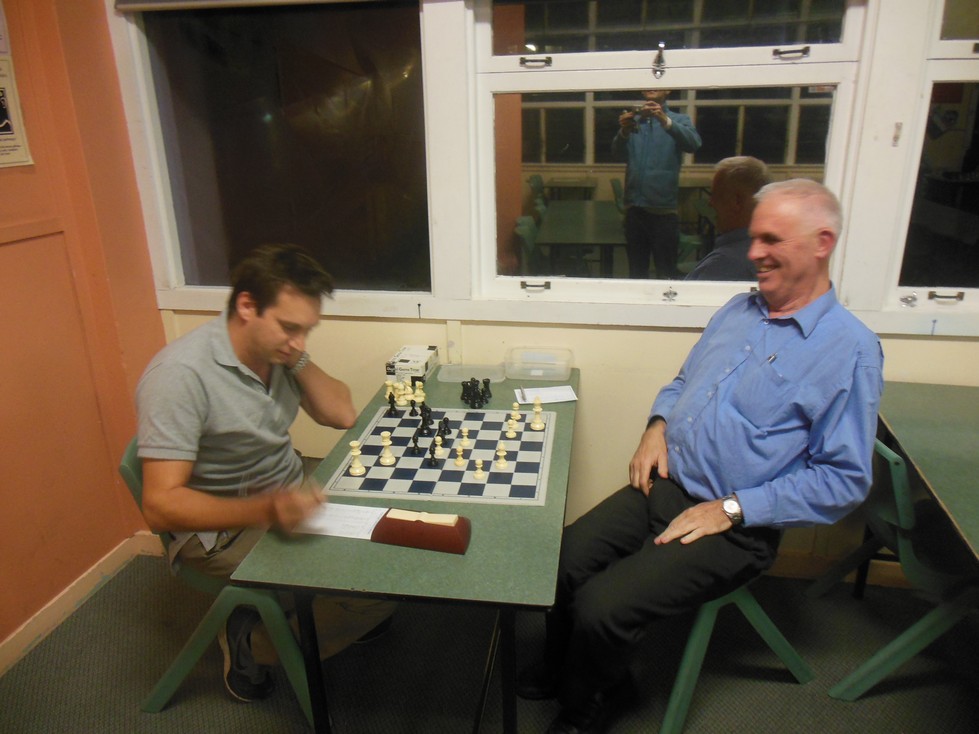 _ _ _ in the same game vs. John, Martin is very amused that his opponent is playing on _ _ _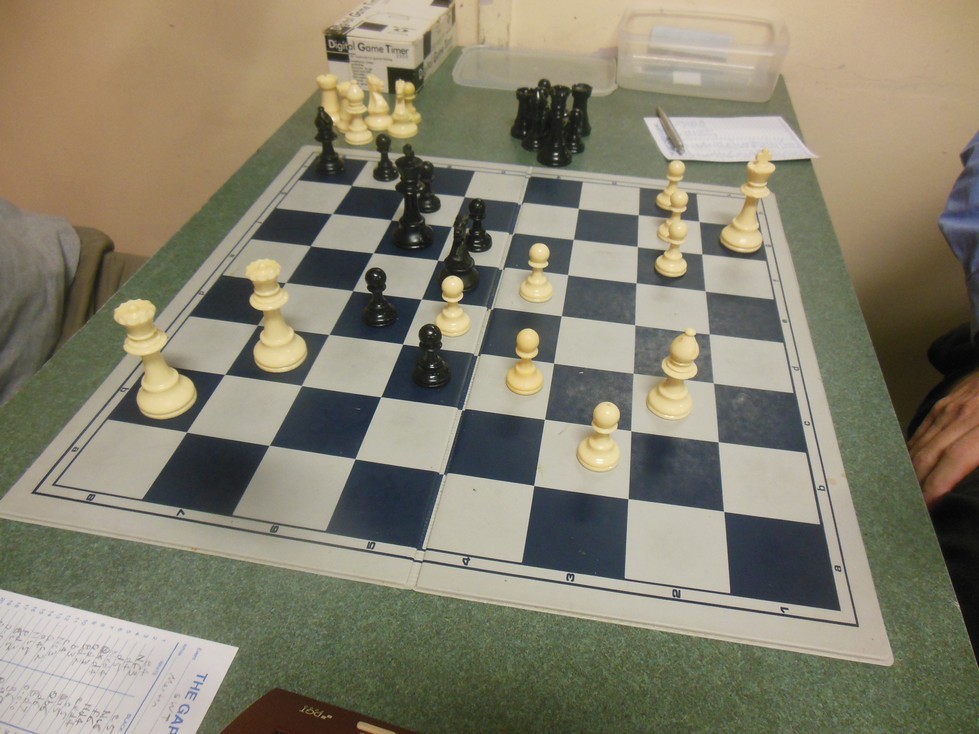 _ _ _ because Martin has two more queens than his opponent!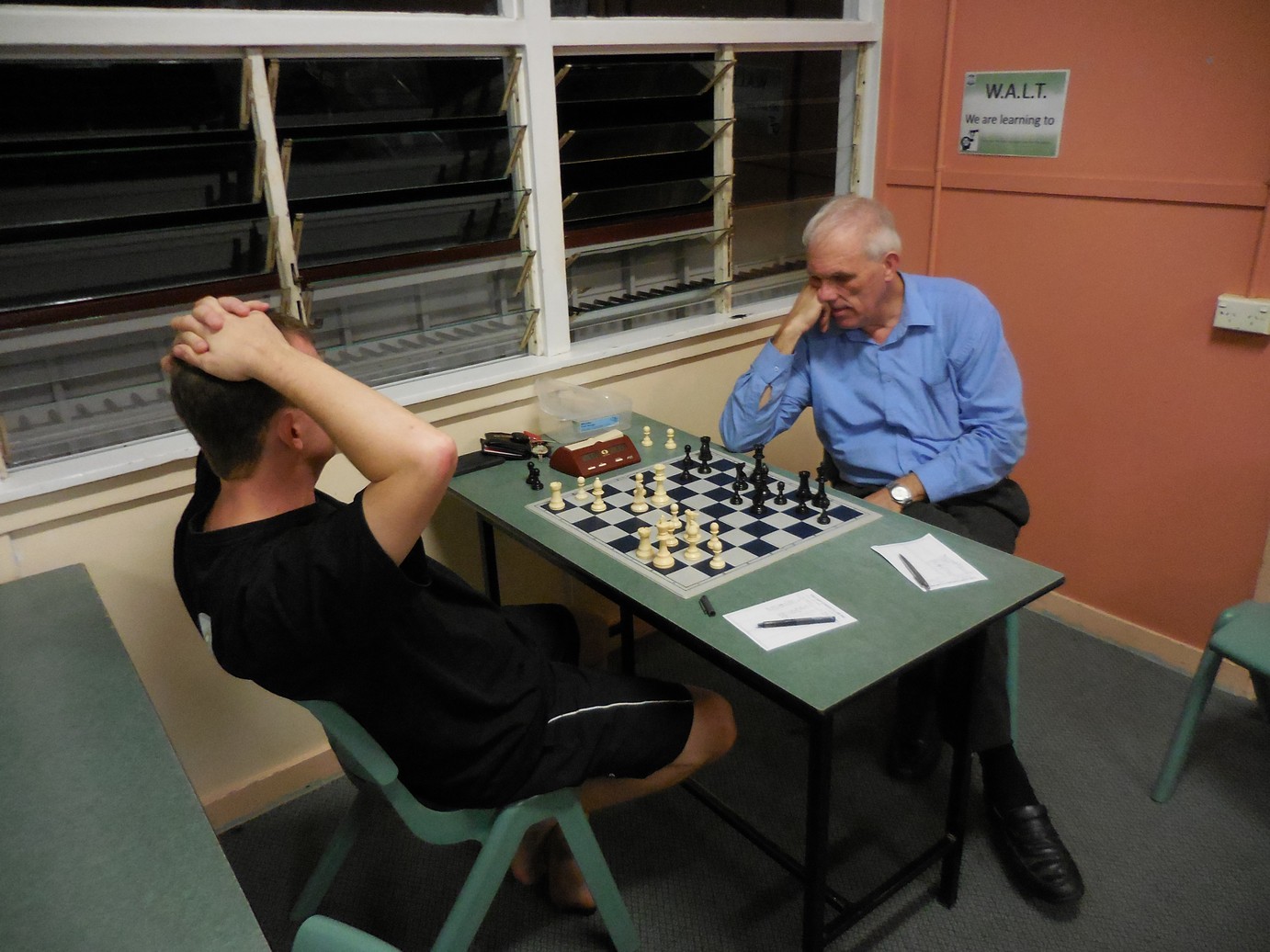 Martin trying to solve a serious dilemma in his game with Tony Morris on 20 March 2015. Martin must have found something because the game ended in a draw.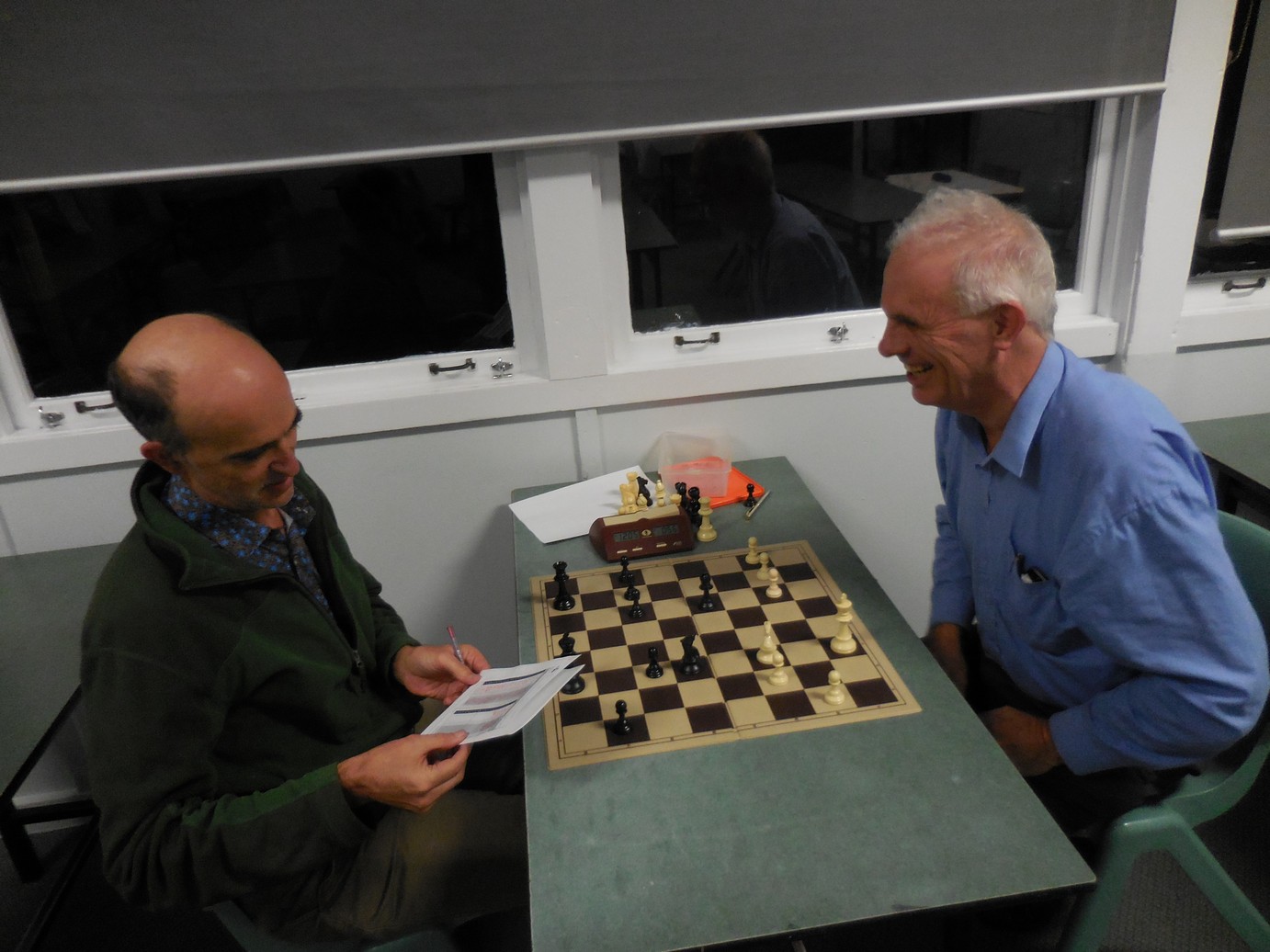 Martin sharing a joke with Tony Howes after their game on 22 May 2015.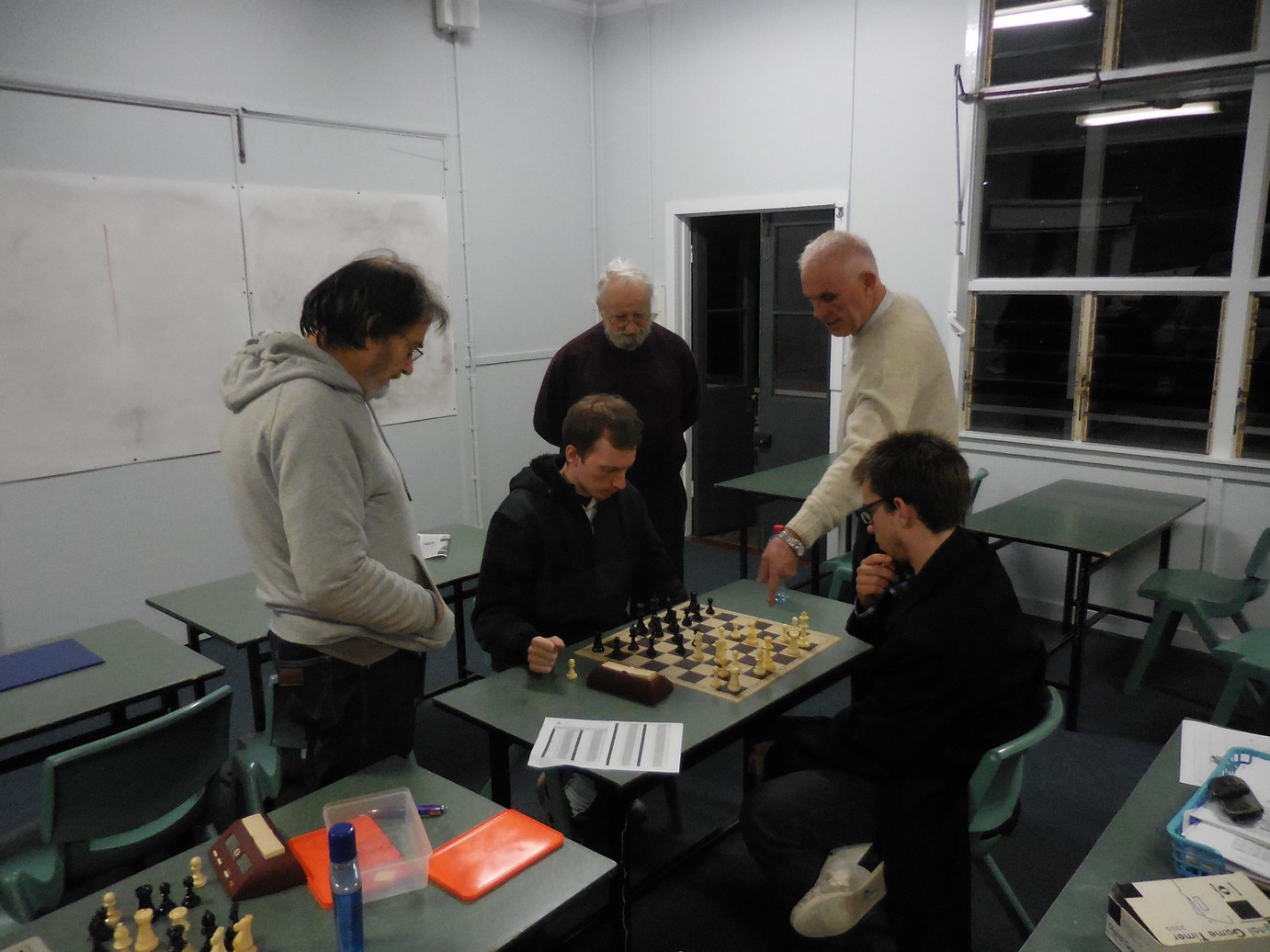 Martin pointing out the best move during analysis by Joseph Curtin and Nathan Key, 5 June 2015.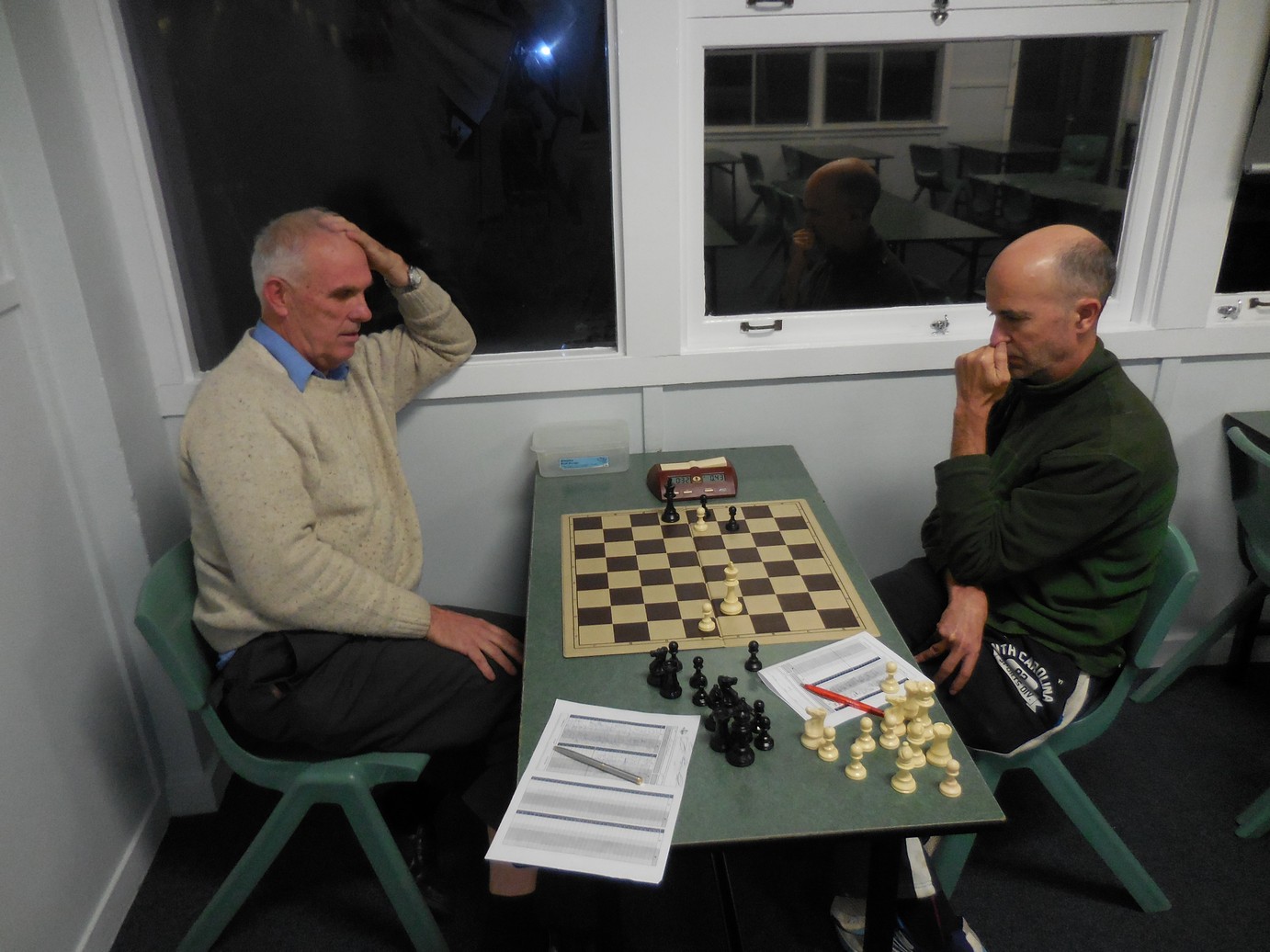 The end of a tense endgame which Martin won against four-time Stuart Wilson Trophy champion Tony Howes -- 14 August 2015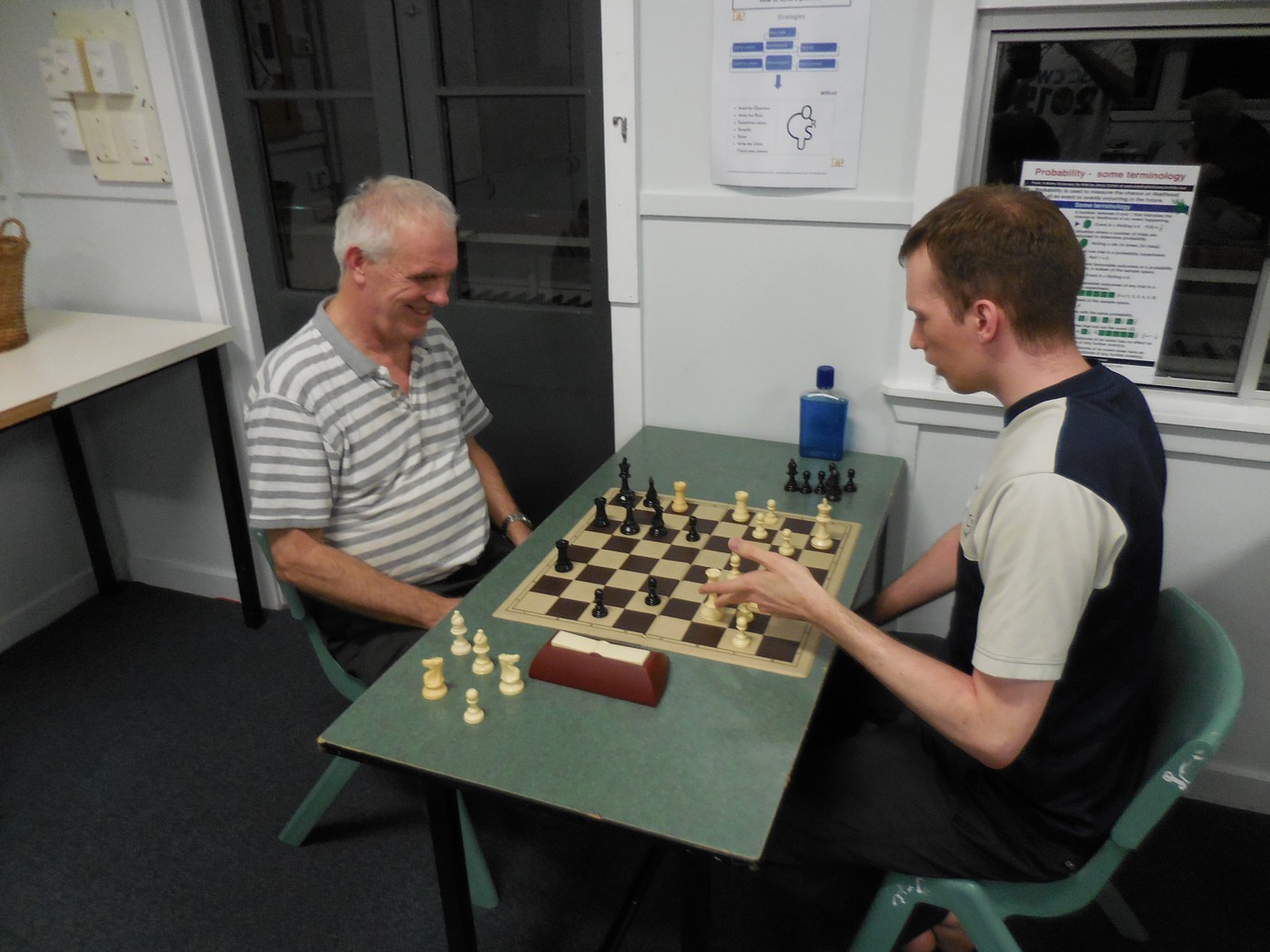 Martin unusually in more casual attire, enjoying a game with Nathan Key -- November 2015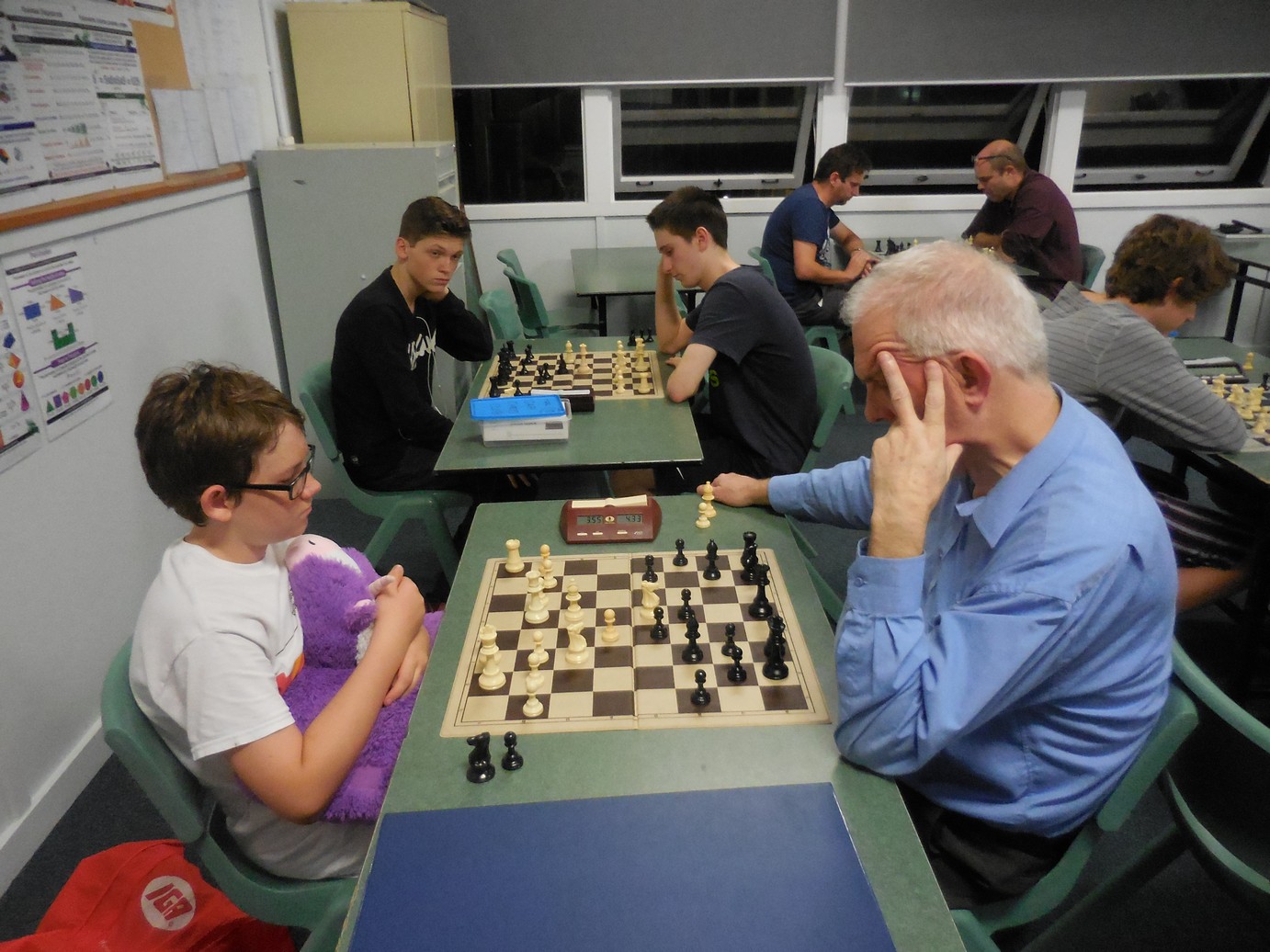 Martin playing Adam Morris -- February 2015, Lightning tournament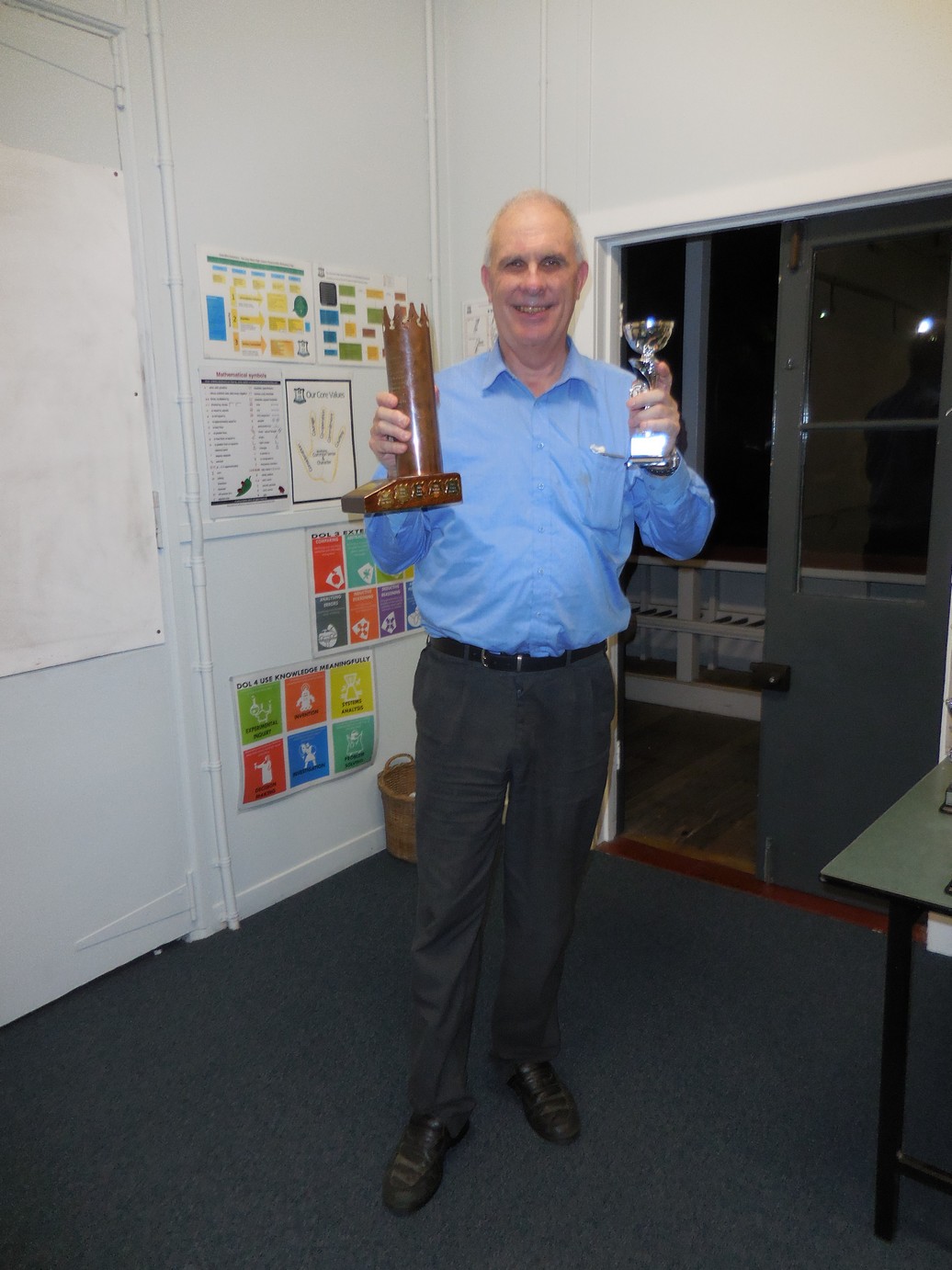 Martin with the Handicap Trophy he won for the best ratings performance in the 2015 Flood Cup.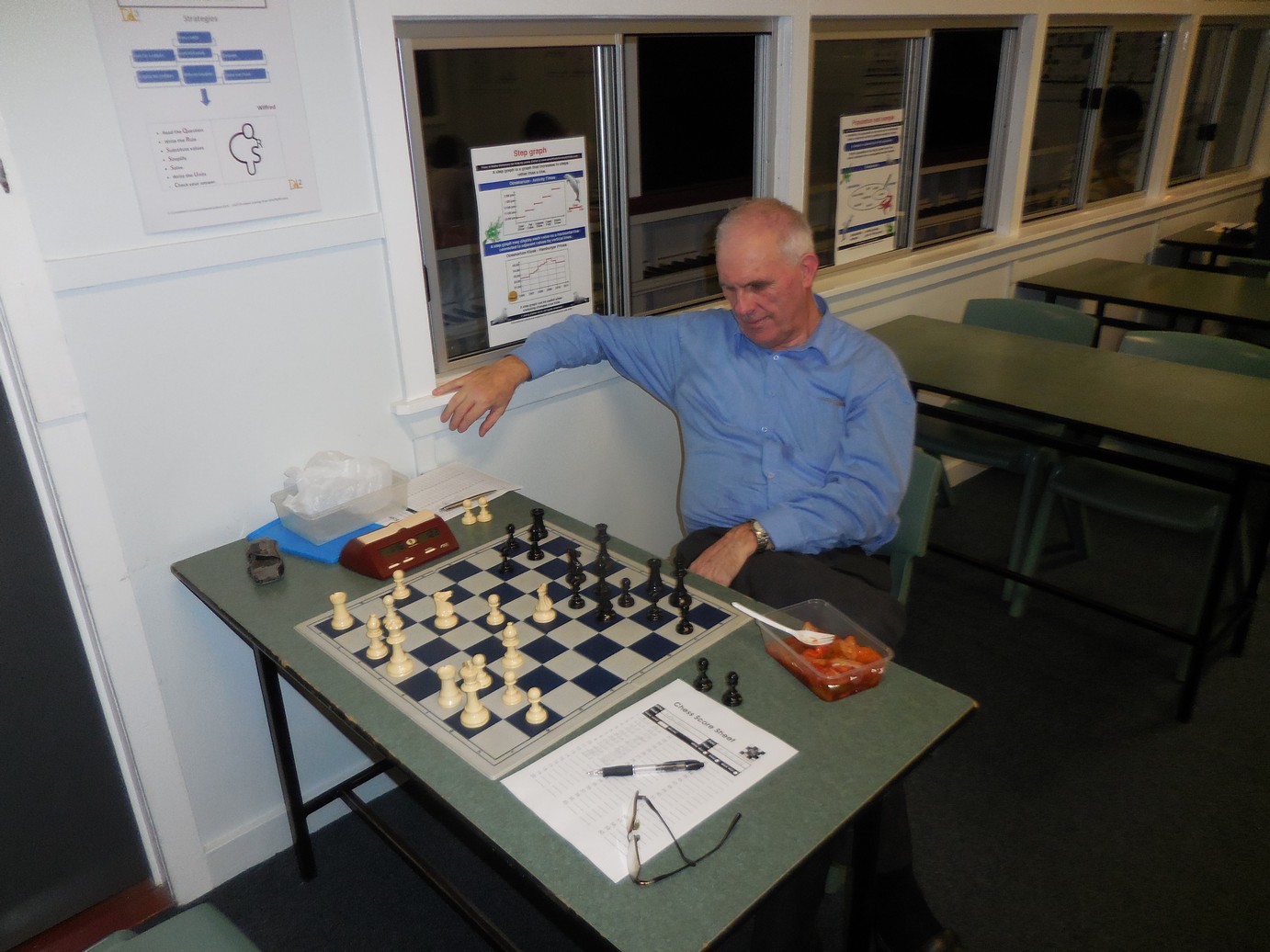 Martin with his trusted sweet and sour by his side, considering a position in a Flood Cup game against Andrew Robinson that ended in a draw, 18 March 2016.
Martin looking very confident in a game with Evgeny Voloshko. Things went awry for Martin after this and the cat was kicked late in the evening of 21 April 2017.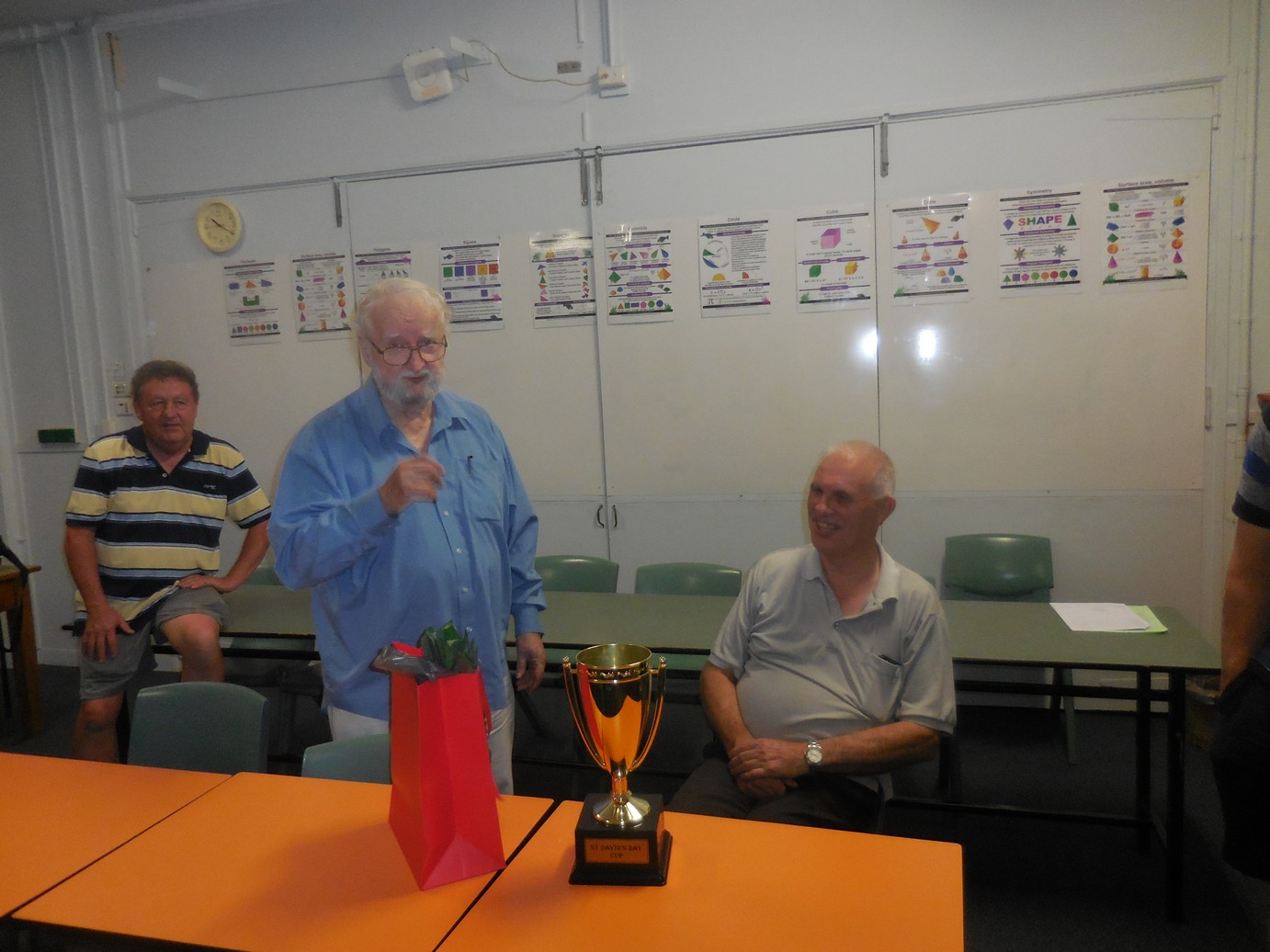 Brian Willock making the presentation speech before presenting the St David's Day Trophy to Martin _ _ _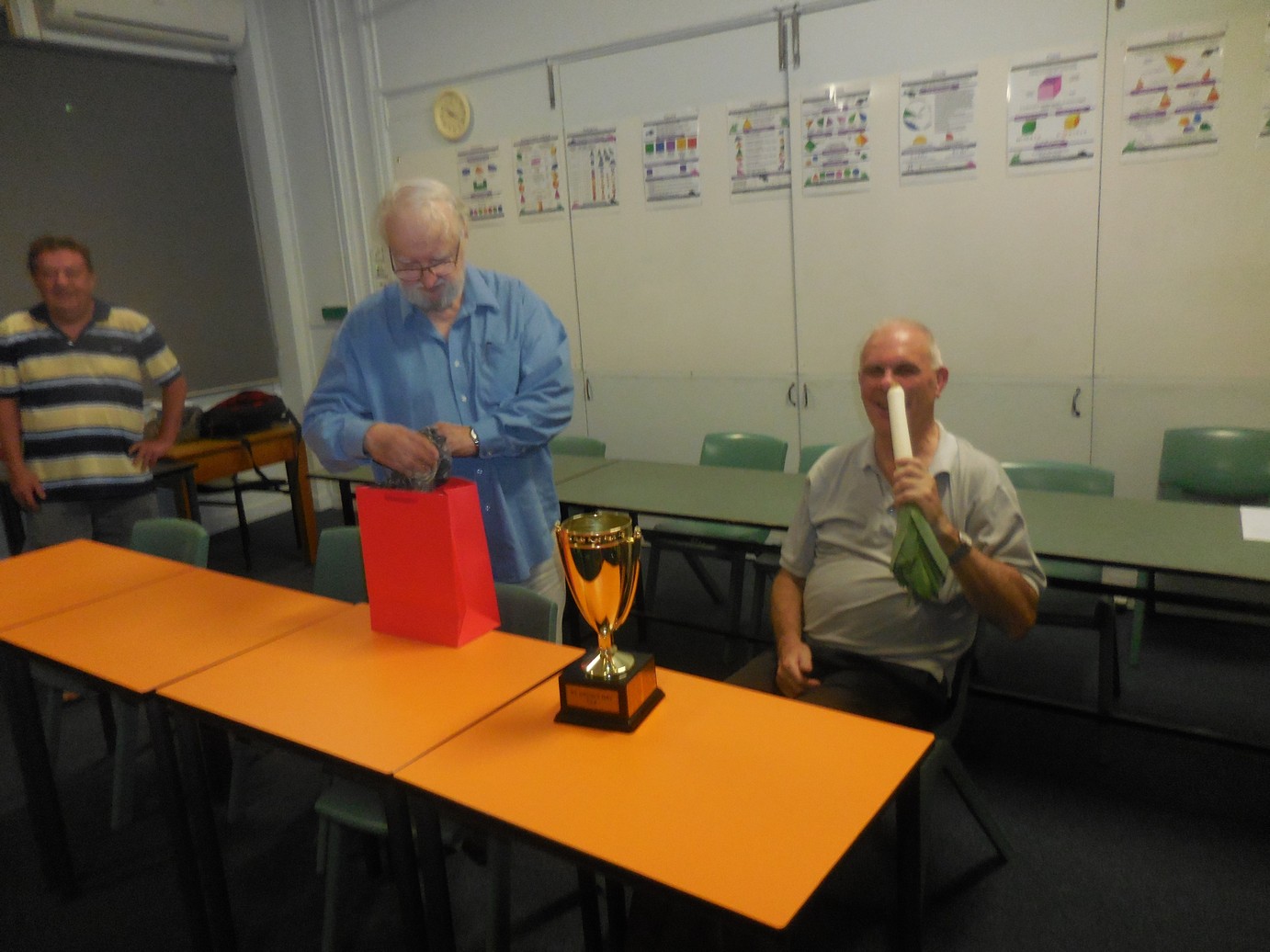 _ _ _ with Martin not quite sure what to do with the subsidiary prize of a Welsh leek _ _ _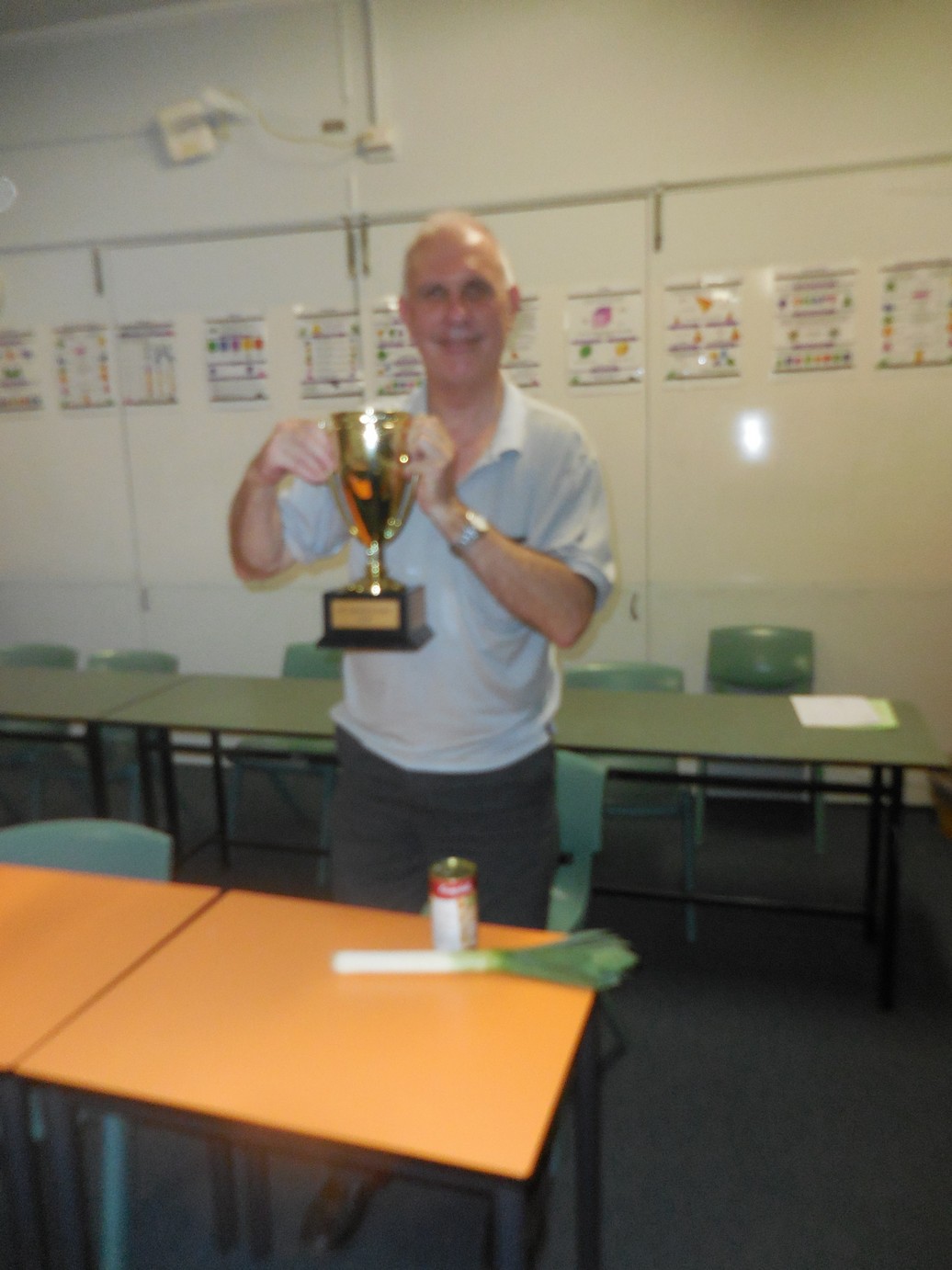 _ _ _ Martin, winner of the 2018 St David's Day Trophy Tournament.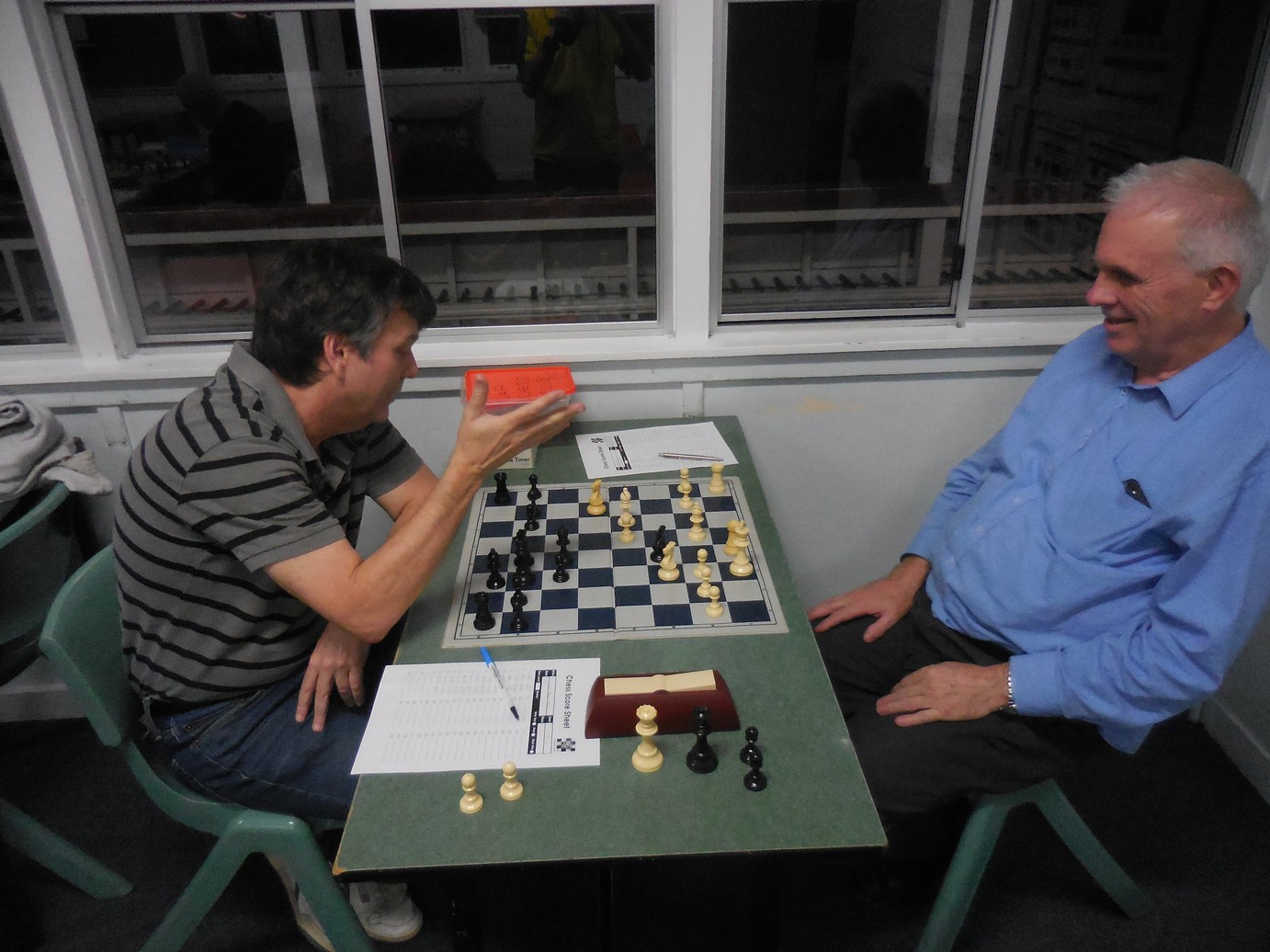 Martin and Mark Pendrith in post-game analysis -- 27 April 2018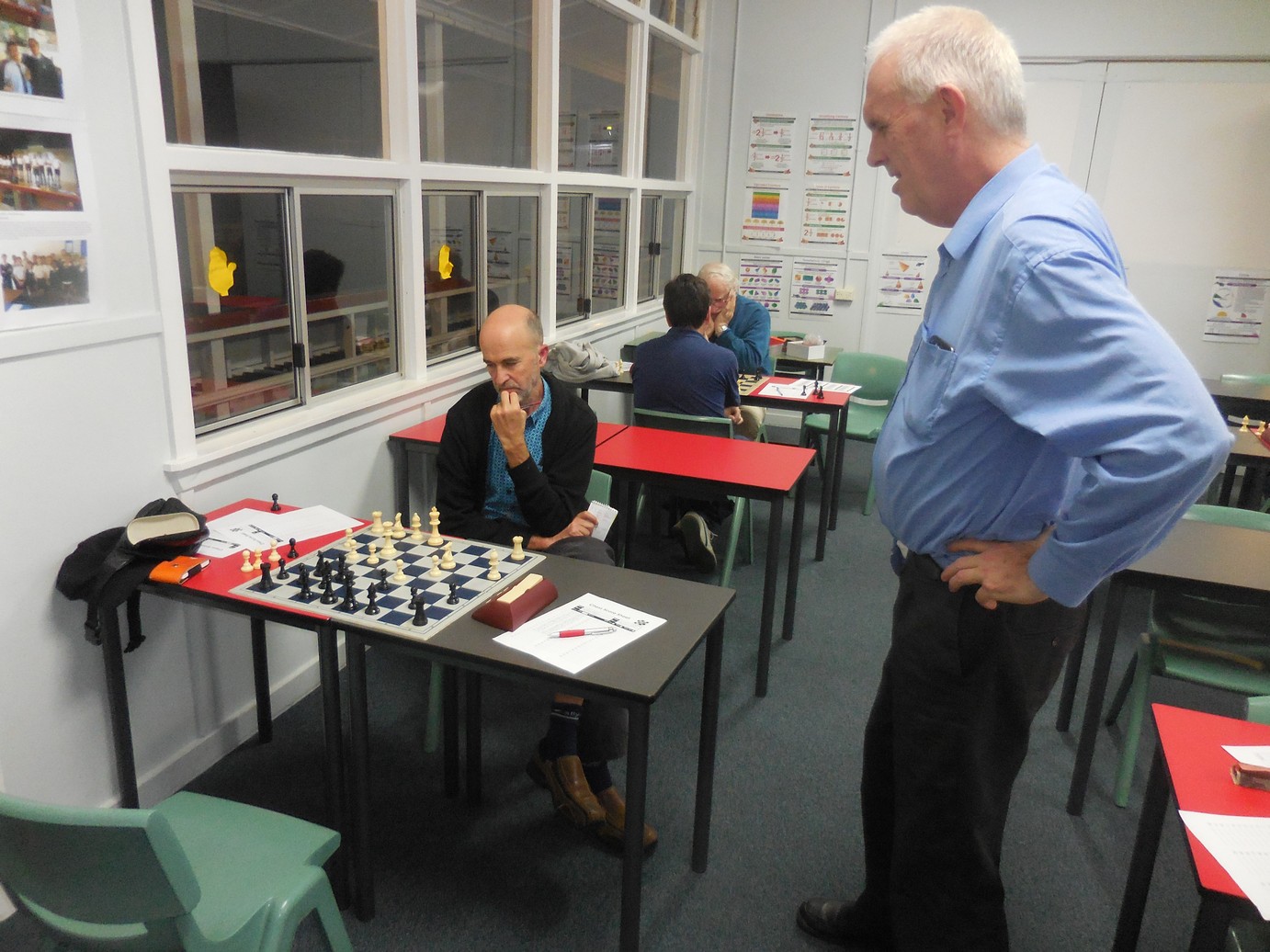 Martin comes over to survey a tense game between Tony Howes and Andrew Robinson -- 6 July 2018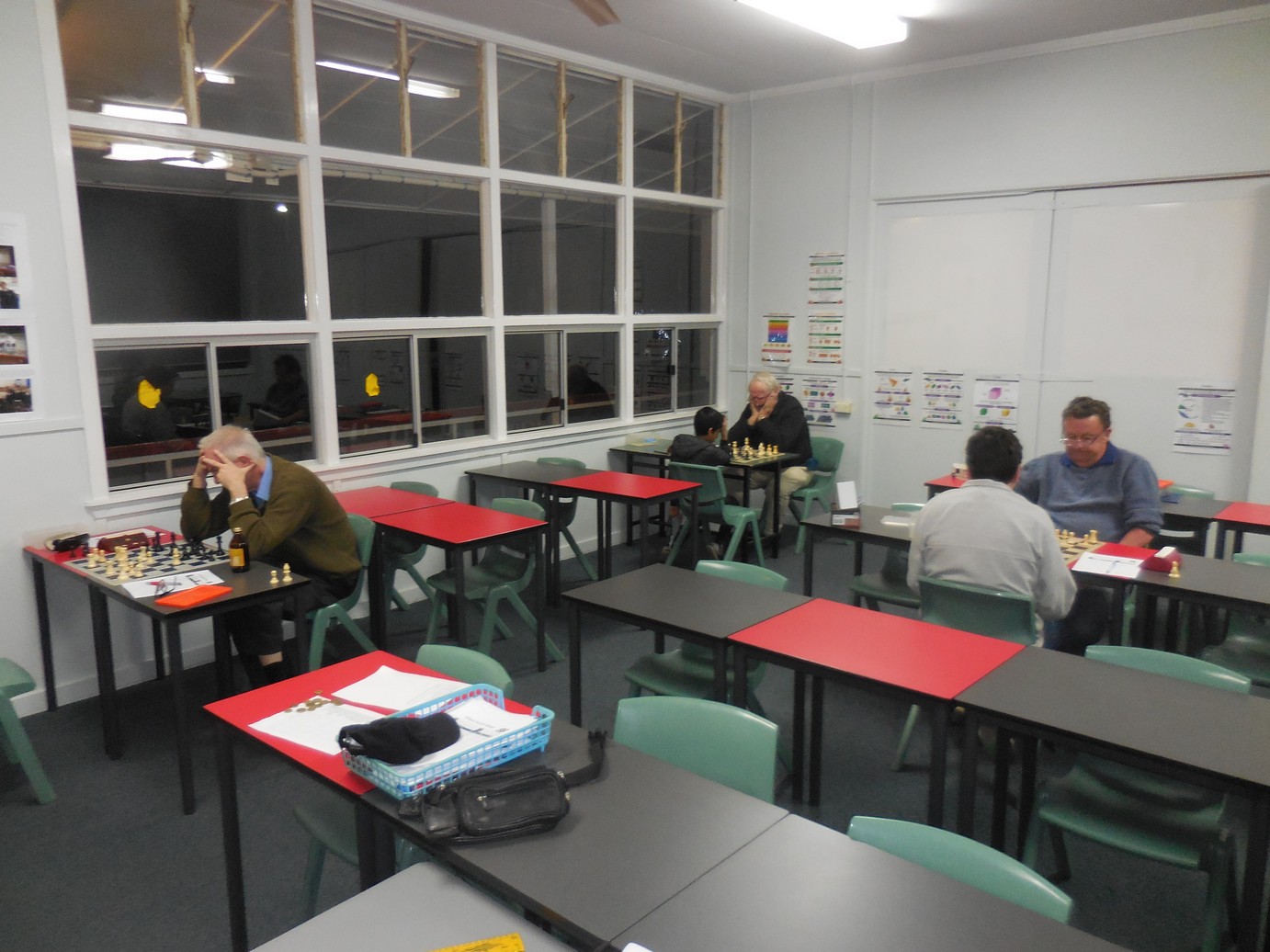 Martin in deep concentration against Andrew Robinson -- 20 July 2018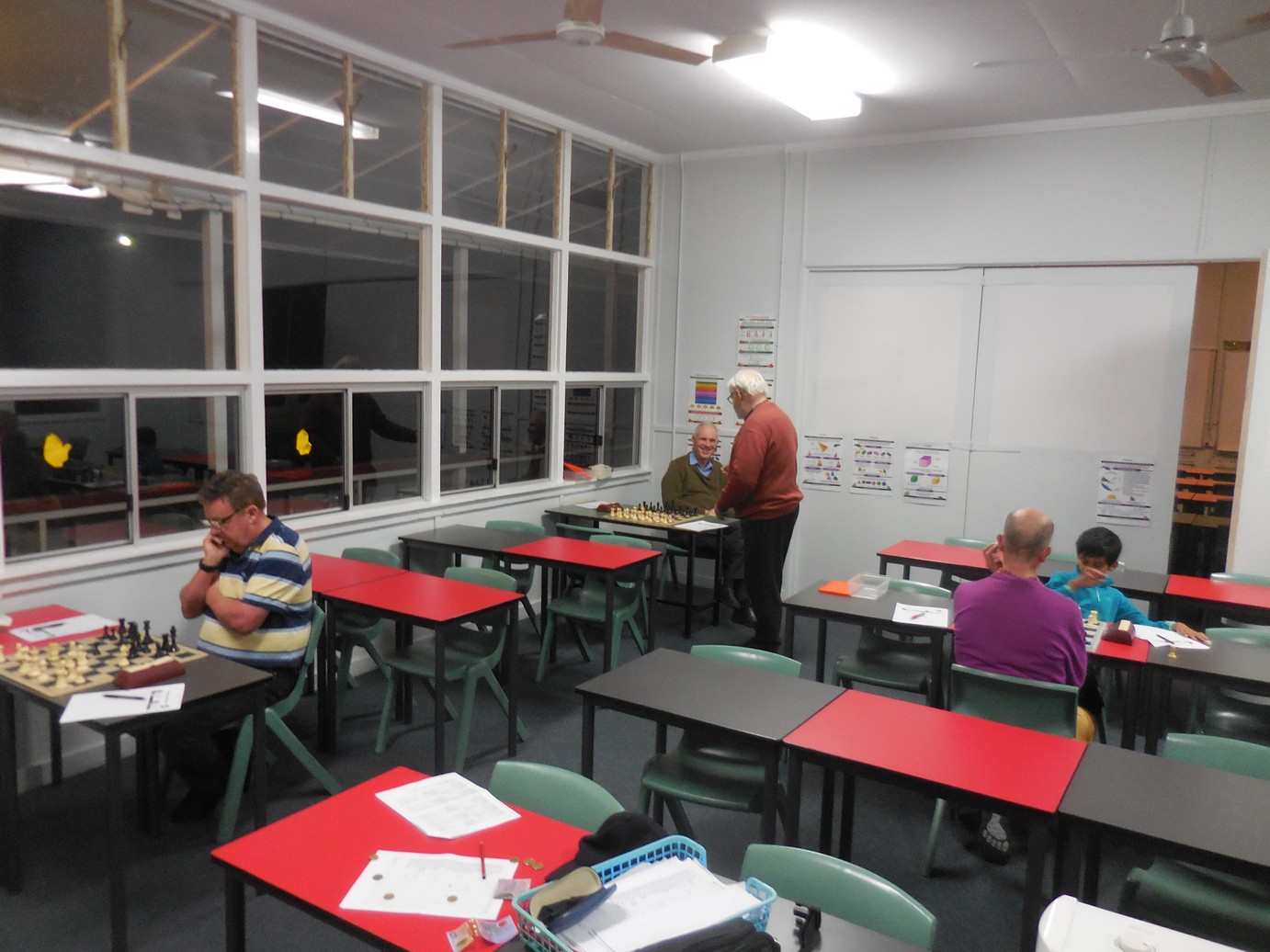 Martin in the background exchanging a joke with his opponent Brian Willcock who arrived late. Martin generously did not start his opponent's clock _ _ _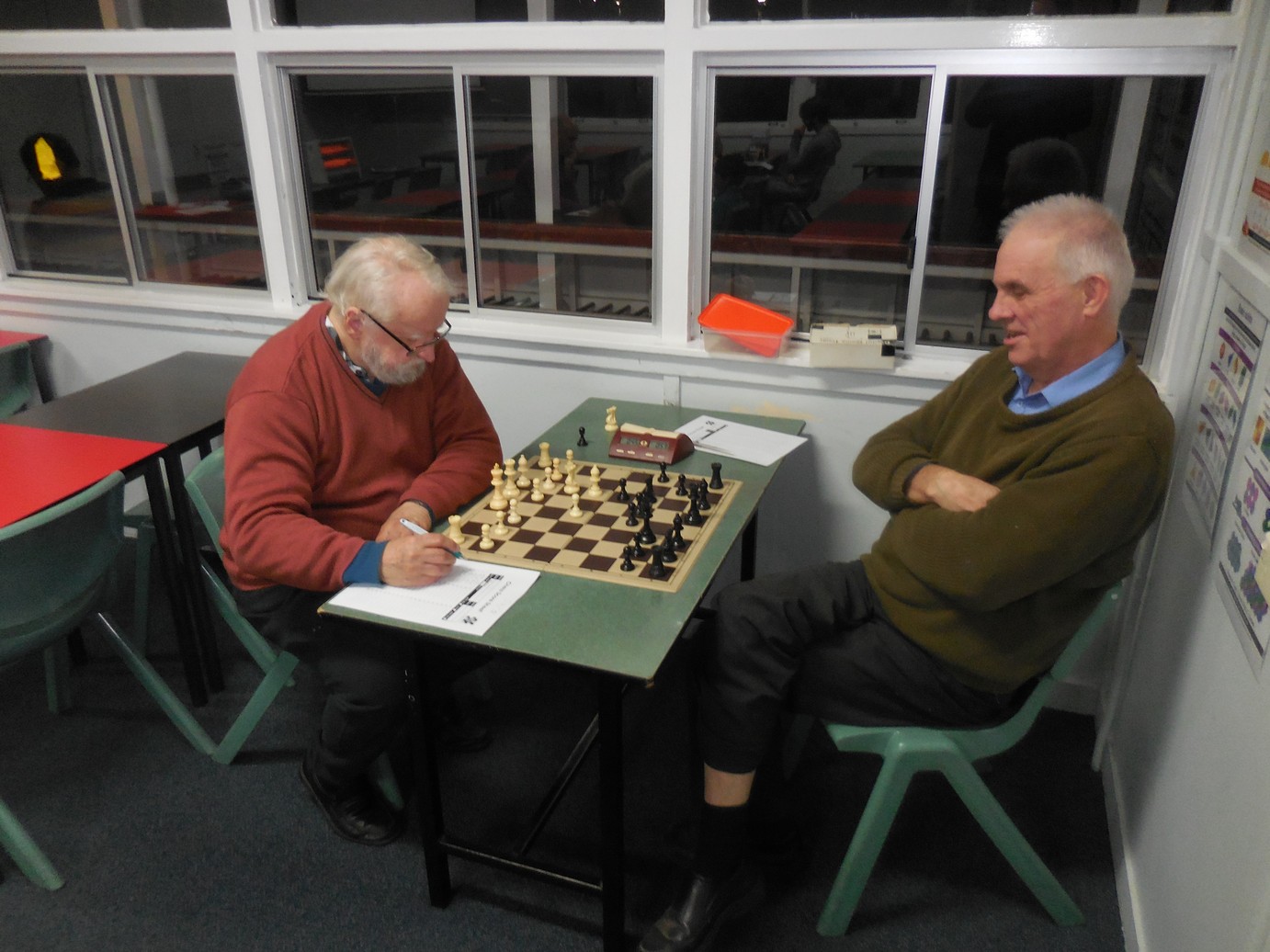 _ _ _ and Martin in a typically laid-back pose went on to win the game -- 10 August 2018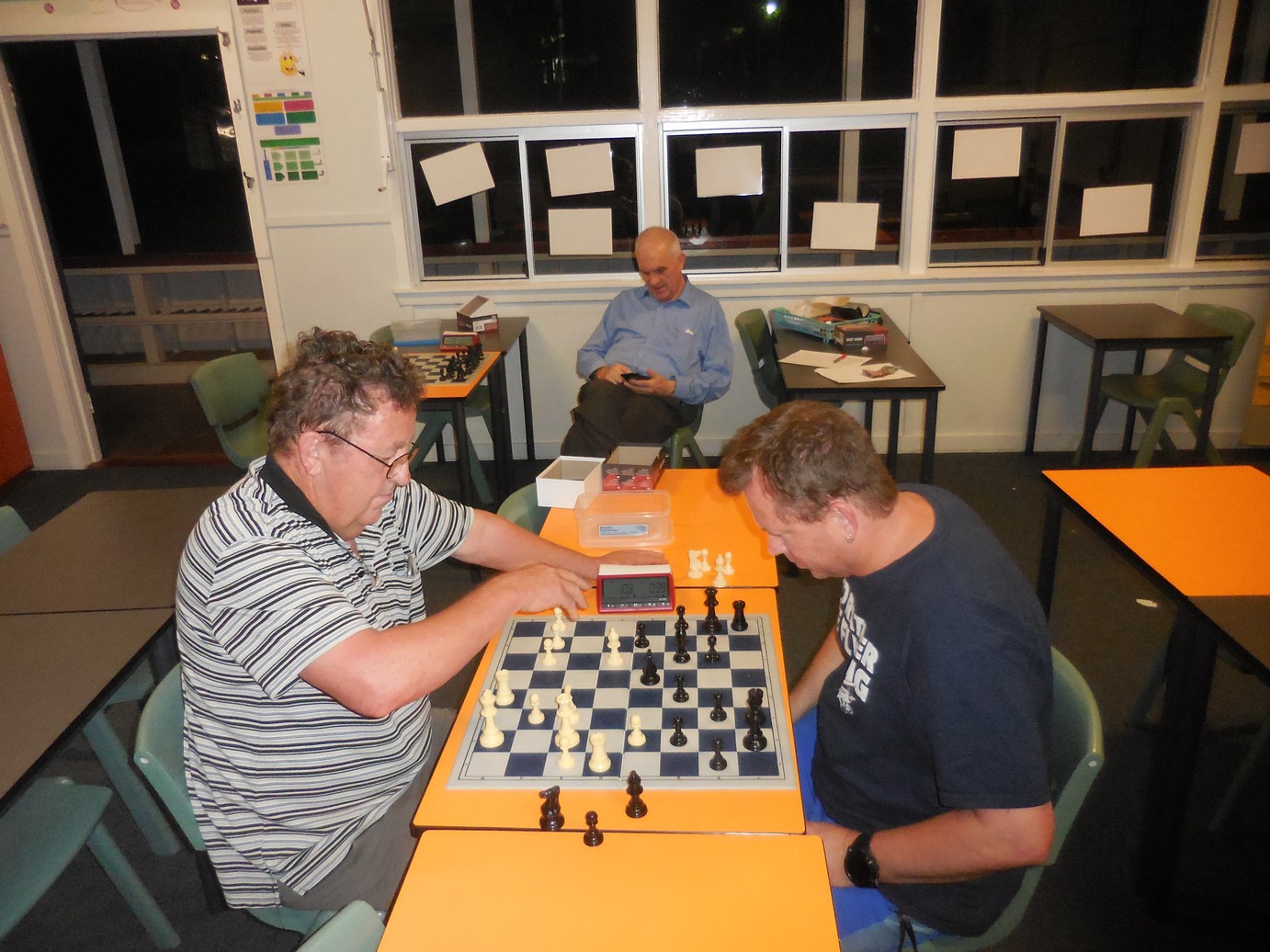 Martin waits for his opponent to arrive, in a typical pose checking his phone -- 22 February 2019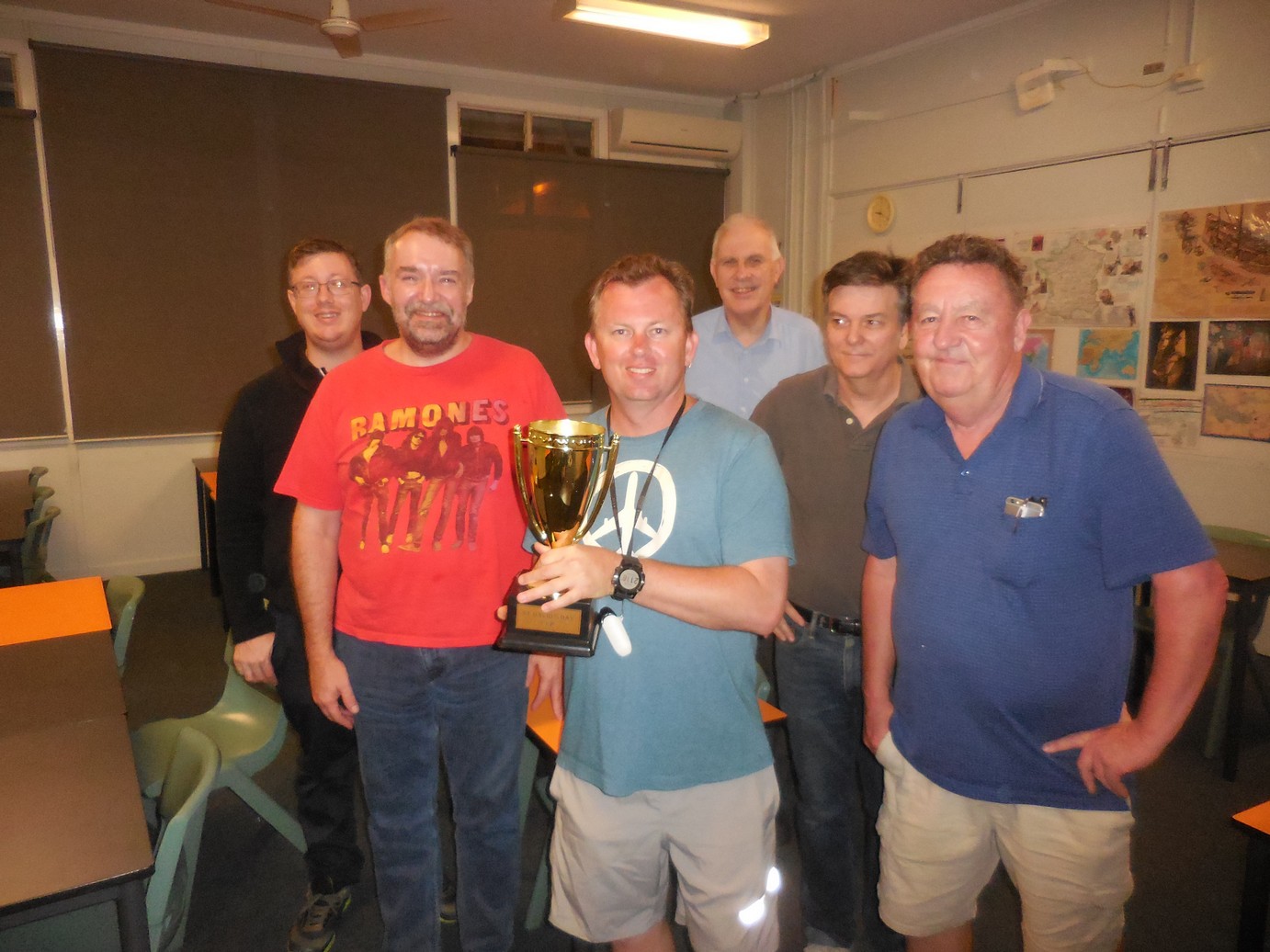 Martin with a group of The Gap CC players on St David's Day Trophy night -- 1 March 2019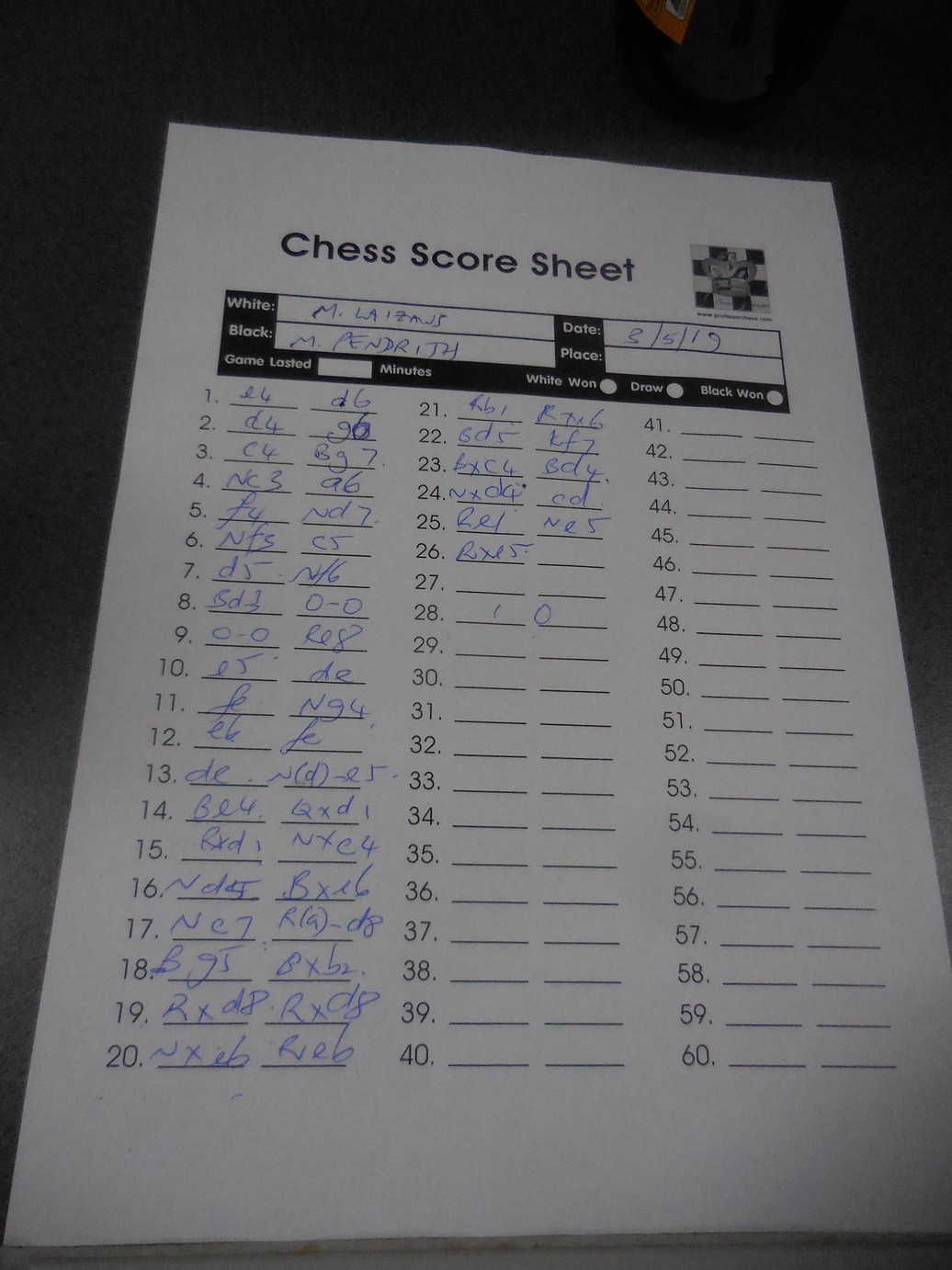 A scoresheet of a Flood Cup game Martin won against Mark Pendrith -- 3 May 2019
You view the game here: https://lichess.org/2aYogpyg
Martin's great win in a 2020 Flood Cup game
Another great win from Martin occurred in one of his final games, a Flood Cup game against Andrew Robinson played on 24 July 2020.
Martin capitalised magnificently on his opponent's miscalculation and the game can be viewed here: https://lichess.org/QsaTxBmK