Tribute to Marcus Porter 1997-2015
By Andrew Robinson
Our chess club extends its condolences to Marcus' parents, Stephen and Anita Porter, and the rest of his family for their sad loss.
Marcus lost his life tragically in a car accident in the early hours of June 6.
Marcus was a central member of our club and his absence is scarcely believable, and he will be sorely missed. His engaging light-hearted persona could belie a tough competitor over the chessboard who took his chess seriously, and he became an increasingly strong player as his chess matured. At the club, after finishing a game of competitive chess, Marcus was a lively and entertaining character who would add zest to any conversation which he was a part of, and provide insightful analysis to any game being reviewed.
Marcus first came to our club on 4 February 2011 at the age of just 13 years old, and was totally unfazed at being in the presence of adults, there being no other under-18 members of our club at the time. Right from the start, and with maturity beyond his years, Marcus matched it with the best players our club had to offer, and within twelve month had won the club's 2012 Lightning Championship. Marcus also won the 45 Minute Tournament for three consecutive years 2011-12-13, the only players to ever do so, and a feat he was rightly proud of.
More recently, Marcus won the 2015 Lightning Championship title, and was on the cusp of winning the club's premier tournament, the Flood Cup, with just one impulsive move sinking his chances in a crucial game. I was with him after this game and remember how much he rued this lost opportunity as he went outside the club rooms to berate his lost chance.
Beyond the list of chess achievements, it is Marcus' charm and wit that will be most remembered, and most missed by our club. We regret that we will not see Marcus' happy face grace our chess club rooms again, and we are the poorer for his absence.
Below are some photos of Marcus at our club.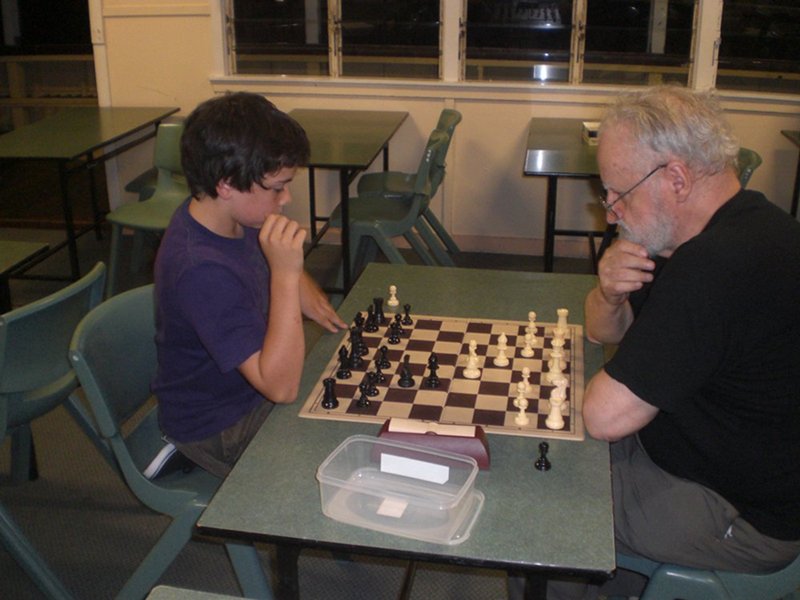 Marcus shortly after he joined the club — 4 March 2011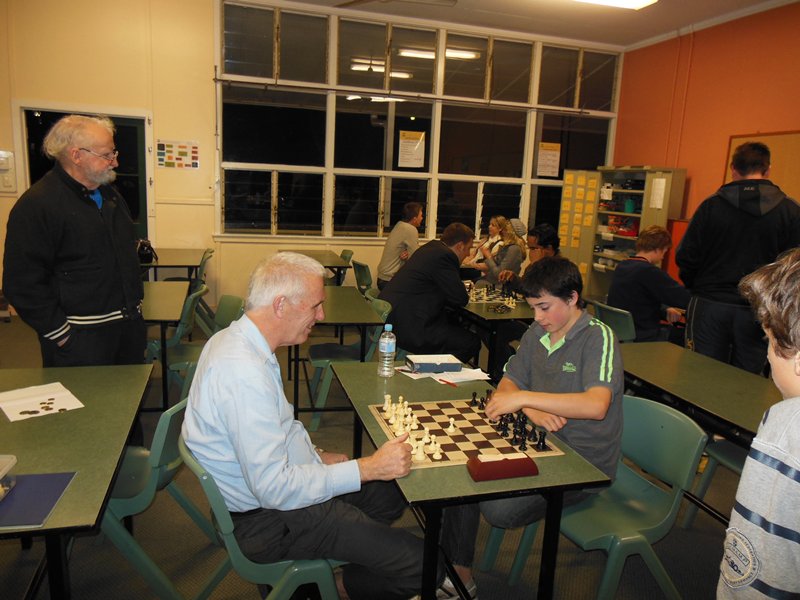 Marcus playing a social game on a night when Bullwinkle Chess Club visited us — 15 June 2012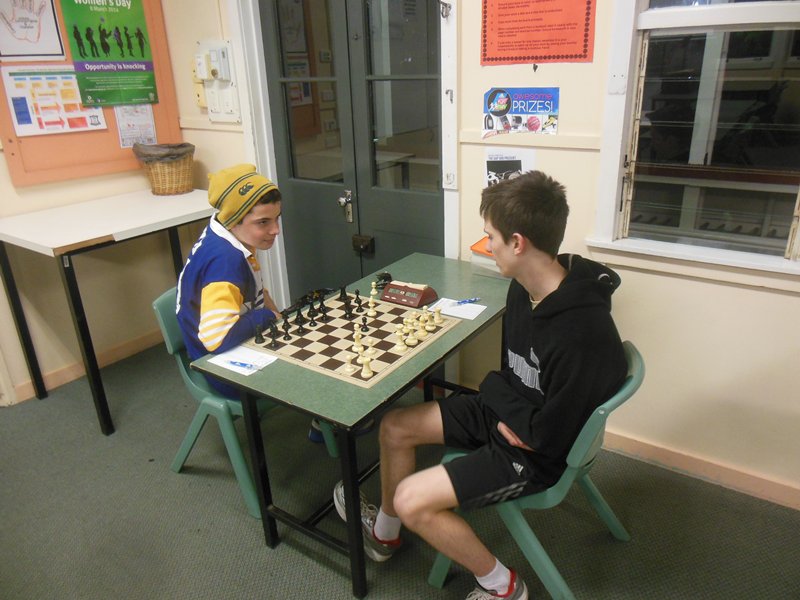 Marcus playing a game with Andrew Mather — 22 August 2014 — even in a tournament game there was a degree of levity when these two old friends played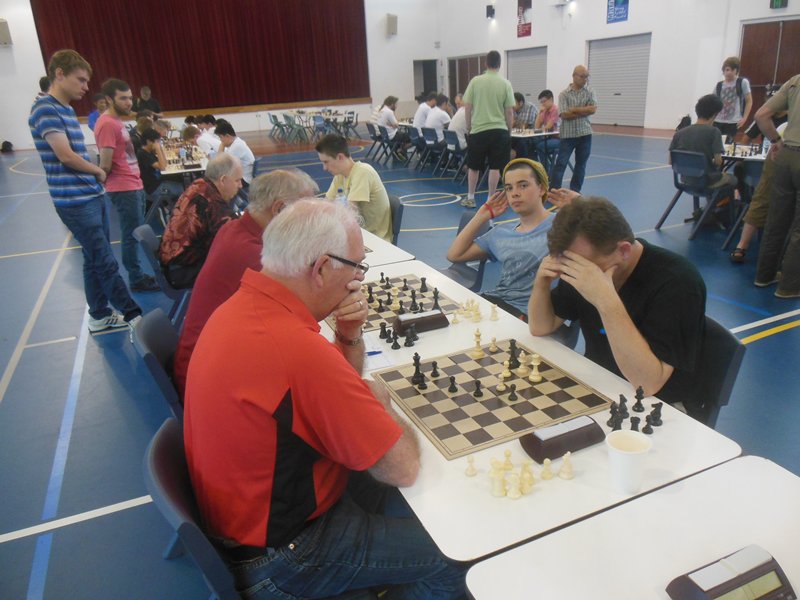 Marcus at the Queensland Teams Championship — 14 December 2014 — Marcus achieved the best individual results in our team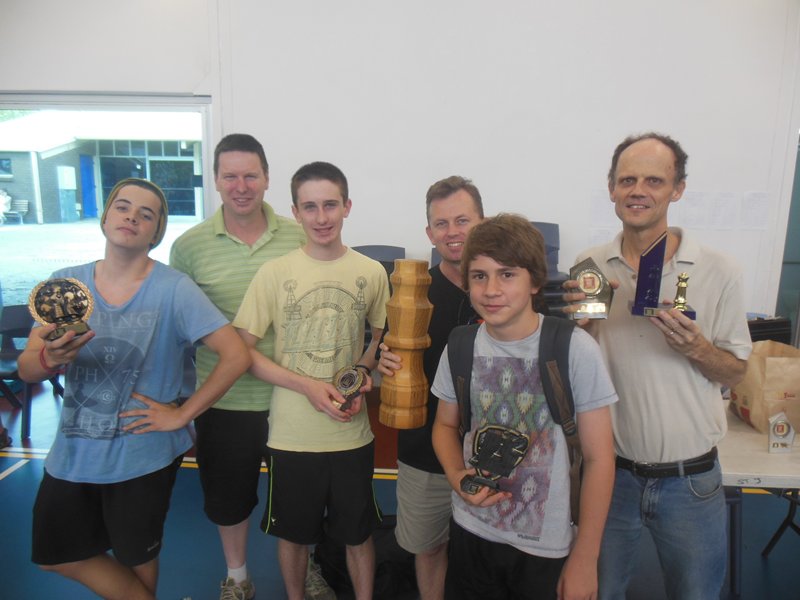 QTC — serious photo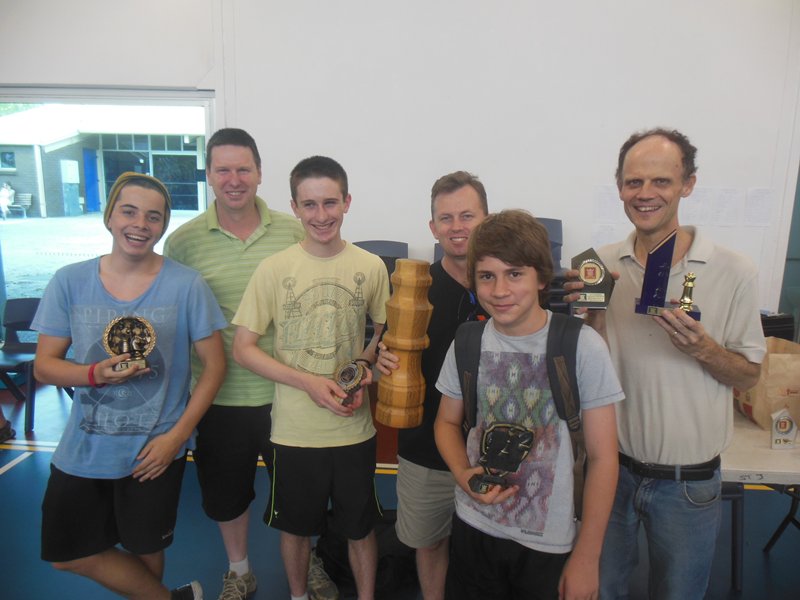 QTC — more relaxed photo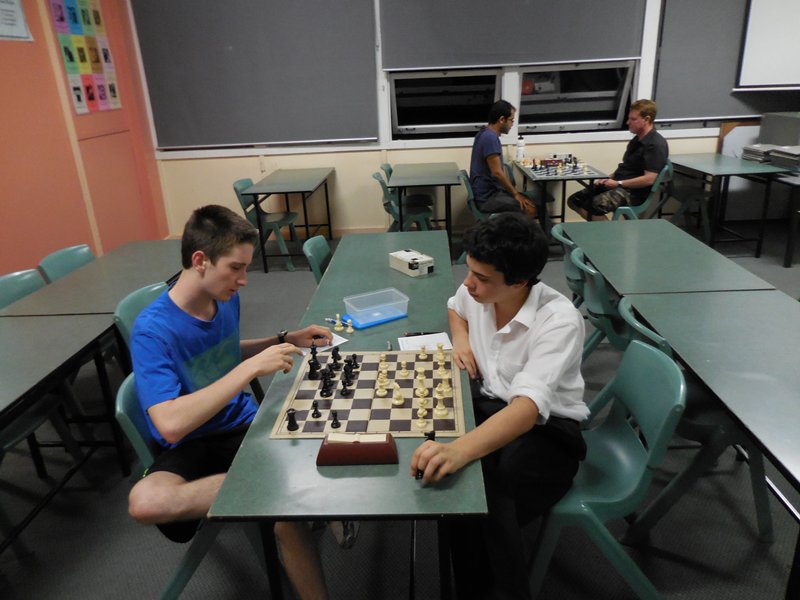 Marcus against Andrew again — 27 March 2015 — Marcus in formal attire having come to chess from his part-time job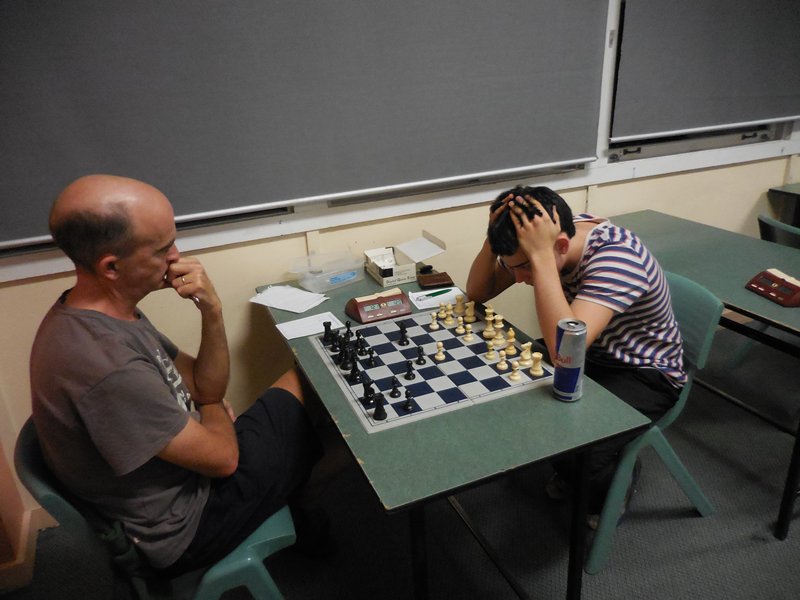 Marcus playing Tony Howes — 24 April 2015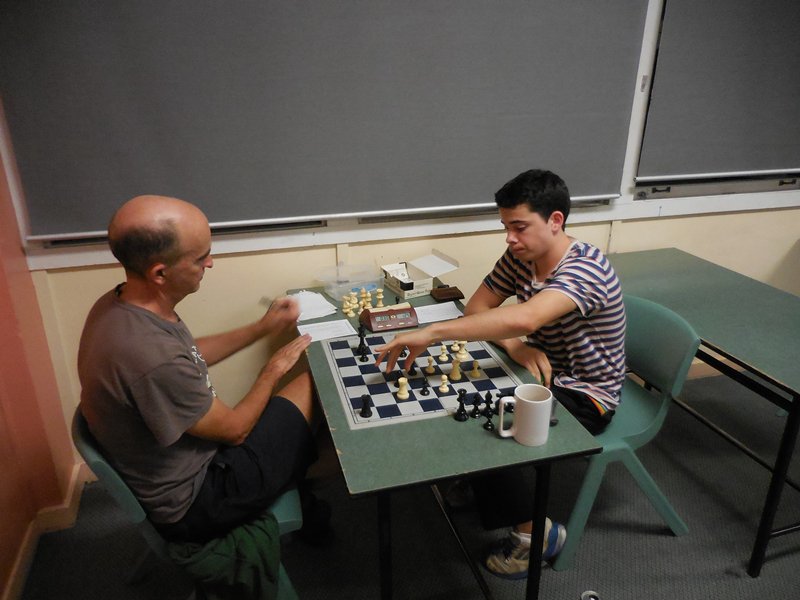 A crucial move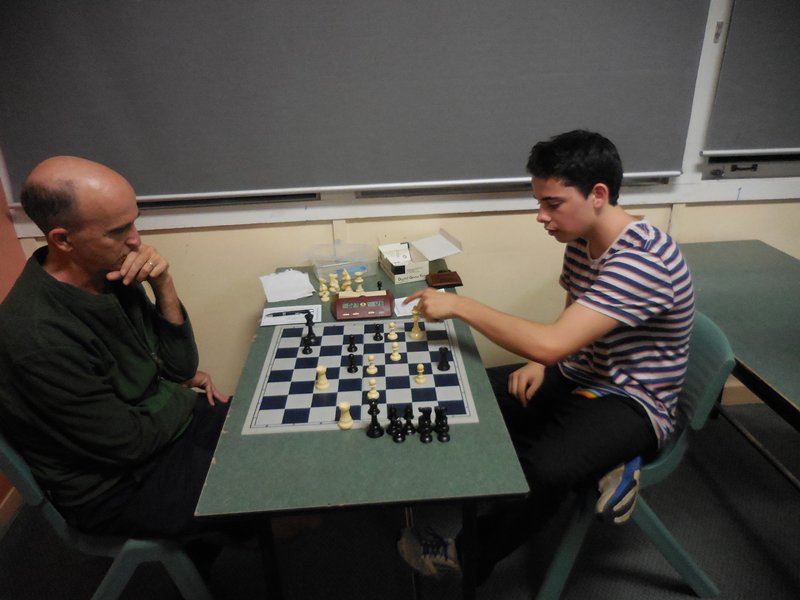 Reviewing the game at the end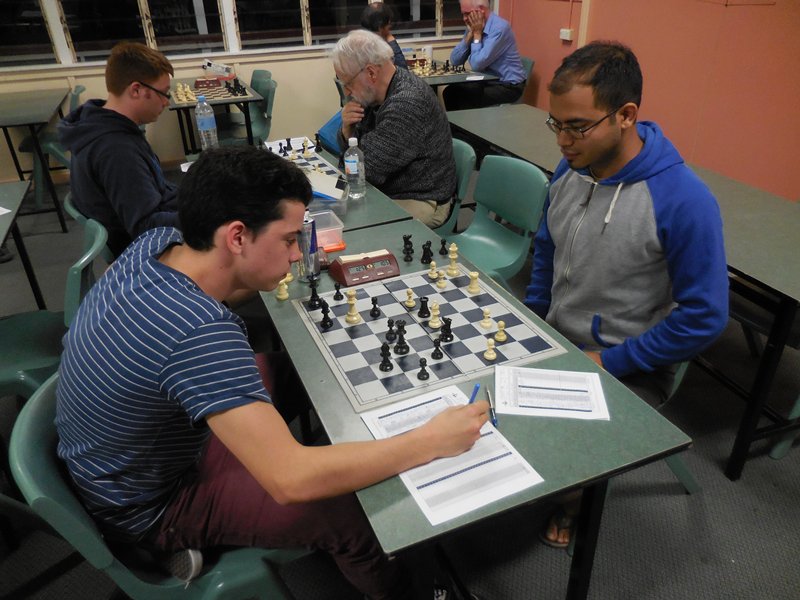 Marcus playing Sanat — 8 May 2015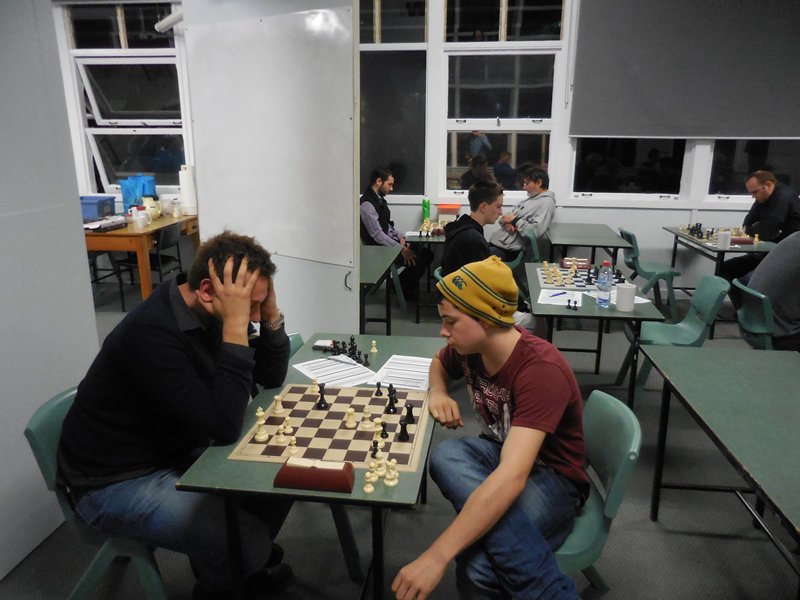 Marcus playing Ben McPhee — 15 May 2015 — Our only player to win a game this night against our visitors, Bullwinkle Chess Club