Report - 27 August 2010
Stuart Wilson Trophy
Tonight's results:
Jim Petrie 0.5 Gary Sands 0.5 (from Round 1)
Russell Lyons 0 Nathan Shaw 1 (from Round 2)
Tony Howes 0.5 Ray Adams 0.5 (from Round 4)
James Hiller 0 Andrew Robinson 1 (from Round 11)
Jonathan Wilson v Mitchell Langford - postponed (from Round 12)
Joe Langford 0 Kieran Lyons 1 (from Round 13)
Kieran just managed to avoid a calamity in her game with Joe when she arrived (after a rush from the gym) at 8:29pm, one minute shy of the 30 minute forfeit rule. The game itself saw three gross errors, the first and third by Joe, the final one being decisive. Andrew won against James who managed to apply some good pressure despite going a rook down early on.
Ray and Nathan have mentioned their chance of 'getting in the placings' and both kept alive their chances of a top three finish. Tony said after the game that he's perhaps slipping into a routine of draws again, this in a tournament with a quite low proportion of draws. Jim also held Gary to a draw in a game that ended with opposite coloured bishops.
Russell had chances to draw against Nathan who was in time trouble, but made a few gross blunders in the closing minutes of the last game to finish on the night.
Stuart Wilson Trophy 2010: Current standings
All players to play 13 games
| | | | |
| --- | --- | --- | --- |
| No. | NAME | POINTS | PLAYED |
| 1 | | 11 | 12 |
| 2 | | 10.5 | 11 |
| 3 | | 7.5 | 11 |
| 4 | | 7 | 10 |
| 5 | | 6.5 | 11 |
| 6 | | 6.5 | 11 |
| 7 | | 6 | 9 |
| 8 | | 4 | 9 |
| 9 | | 3.5 | 8 |
| 10 | | 2 | 7 |
| 11 | | 2 | 10 |
| 12 | | 1 | 10 |
| 13 | | 1 | 10 |
| 14 | | 0.5 | 9 |
Stuart Wilson Trophy 2010 results in detail
Some photos from tonight's action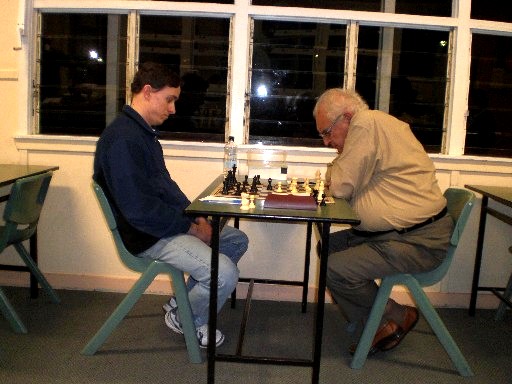 Gary and Jim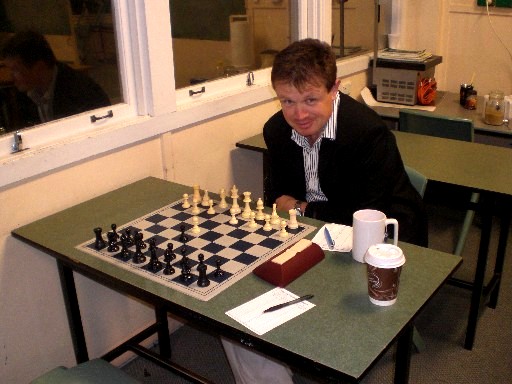 James ready for his second move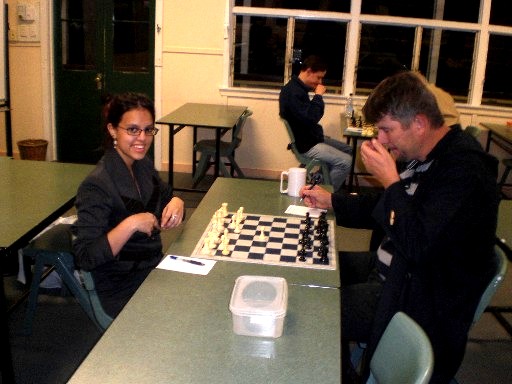 Kieran commences with e4 against Joe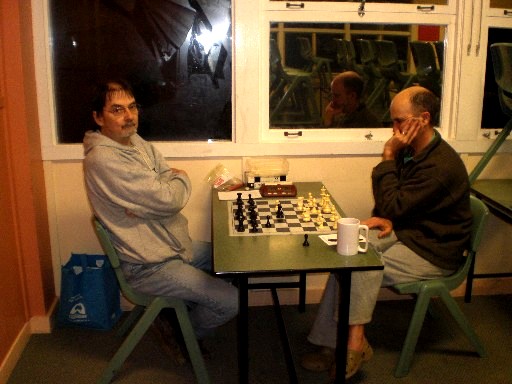 Ray and Tony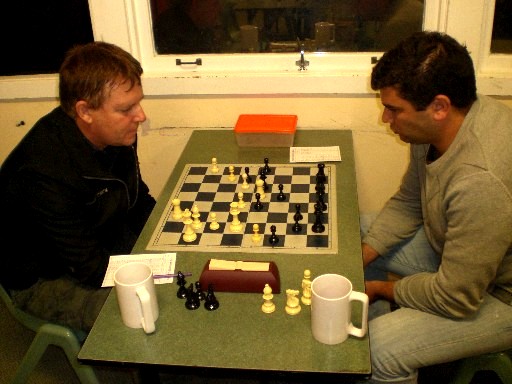 Russell and Nathan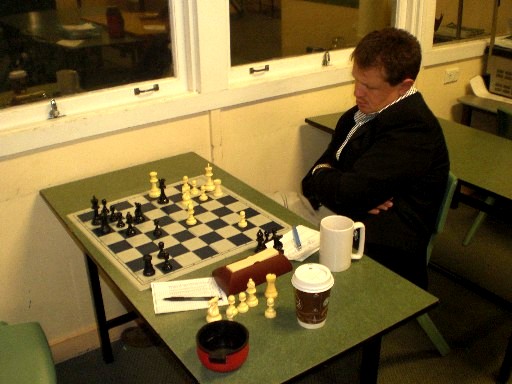 James considering a queen exchange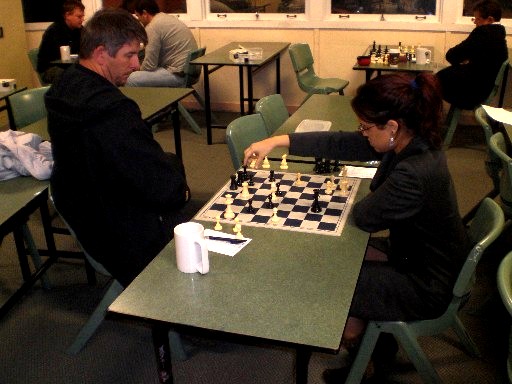 Kieran about to move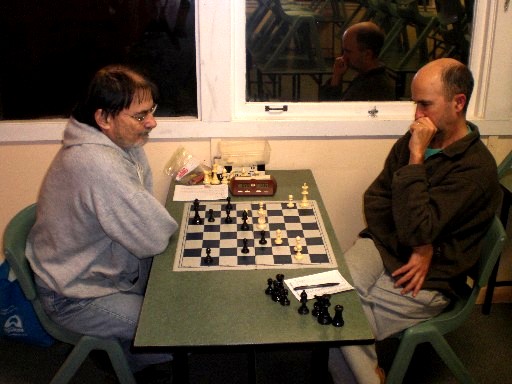 Ray and Tony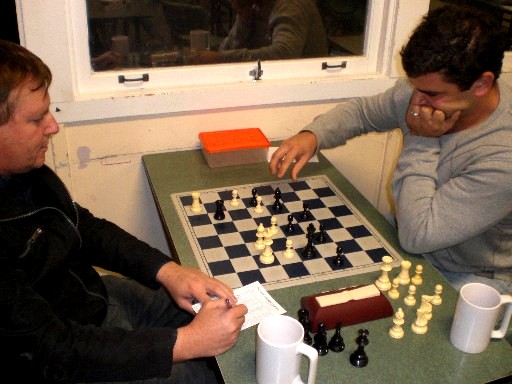 Nathan closes in on victory
Quote of the night
'I made a healthy choice at McDonalds. I had coffee instead of Coke' - James on tonight's dinner